Top-level execs get itchy feet at privately owned Dell
President Felice departs, channel head Davis in internal move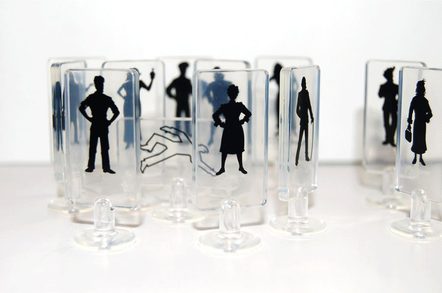 The game of musical exec chairs has started at privately owned Dell, with board-level bigwig Steve Felice exiting for pastures new and big changes happening across the channel organisation.
The Texan PC baron confirmed that long-serving president and COO Felice is off to lead a new company, Filtration Group to be exact, a Chicago-based firm that makes industrial air and water filtration kit.
He is the first top level departure since the man Dell last month took his business private again, but other changes are emerging elsewhere in the upper echelons of the organisation.
In a letter sent to EMEA partners today, seen by us, worldwide channel chief Greg Davis confirmed that he is taking over the running of the software and peripherals units amid a shake-up of reporting duties.
"Cheryl Cook will now assume leadership as VP global channels and alliances for Dell. This team will have responsibility for defining and delivering innovative programmes, training and certification," Davis said.
Cook is formerly veep for enterprise solutions at Dell, and her appointment indicates Dell's continued appetite to engage channel partners in the higher margin areas of tech. Prior to Dell she was Americas boss at Sun Microsystems.
It is nearly six years since Dell decided that its direct sales strategy was "not a religion" and it formally opened relations with channel partners - it now has 143,000 on board worldwide.
Davis revealed in the note that Bill Rodrigues, former veep and GM of the global business is appointed to veep of North America, replacing Paul Henri Ferrand. It is not clear which chair, if any, Ferrand will take up.
He also revealed that amid the changes, the regional channel leadership (Vitagliano/ DeFoe in N America, Binetti in EMEA, and Lee in Asia Pacific) will report to the regional bosses and not Cook, the global channel lead.
"We have always focused on being easy to do business with and we've heard from you that there was room to improve engagement with Dell's core sales teams. So, as the next step in our growth together we are moving our channel sales organisation deeper into Dell regional organisational structure.
"This means they will be able to integrate more closely with our sales and product teams, which will allow for faster feedback between partners and the business unit leaders," said Davis.
Dell made a move in this direction in Europe at the start of this year when it devolved some power from the centre of the organisation to country heads to try to speed and make better local decisions.
This was a very similar strategy adopted by HP last year when it handed greater control over the local P&L to then UK boss Nick Wilson, who is currently sunning himself down under in a new role at HP Australia. ®