Redcentric wolfs down InTechnology MS, becomes swing-bellied midmarket fatso
You heard it here first: Fragmented managed service space gets little less crowded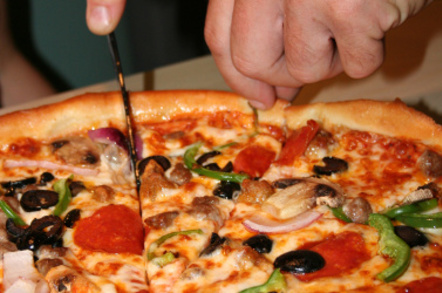 Redcentric has devoured InTechnology Managed Services in a reverse takeover* valued at £65m that creates a relative midmarket channel powerhouse.
Under the terms of the deal, first revealed by The Channel this weekend, 80 million shares priced at 80 pence each will be placed with institutional investors to raise £64m and the remainder will be financed by Redcentric's existing banking facilities.
Talking to us, Redcentric CEO Tony Weaver said, "the rationale for the deal is simple: it's a scale play, a land grab that doubles the size of the business."
In the year to 31 March '13, InTech MS turned over £40.8m versus £40.16m in the previous fiscal year, and made an operating profit of £3.2m versus £3.3m last year. EBITDA was £8.3m meaning the valuation was nearly eight times this.
In the same period, Redcentric hit sales of £31m and made an operating loss of £1.4m.
"[Brokers] are forecasting revenues of £90m by the start of fiscal '15, 80 per cent of that will be contracted and we'll push a 25 per cent EBITDA return for shareholders," Weaver said.
Redcentric was spun out of Redstone in April and is effectively the managed services business of its former parent borged together with Maxima, which Redstone acquired last year.
The combined entity will be headquartered in Harrogate where InTech also runs one of its four data centres, others being in London, Reading and Cambridge, where Redcentric's own facility is based.
The total estate will contain 1,255 racks, a MPLS network and a separate 2.4 GB fibre ring in 15 locations. The businesses will continue to promote data, network, hosting, voice and application services to the 1,500 clients they serve.
Second- and third-line support is also provided by the Redcentric office in Hyderabad, India, which employs around 100 staffers. Another 150 are based in the UK.
All 190 of InTechnology MS workers will transfer to Redcentric but Wilkinson and his team of senior managers will remain at InTechnology, which houses a push-to-talk biz Mobile Tornado and a managed telehealth service outfit.
Weaver said the plan is to wring £3m in "synergies" by bringing the businesses together and performing some "back office integration", but reckons most of this is consolidation of data centre and network assets, and "not massive restructuring of the organisation".
The InTechnology MS brand will "disappear" over the next 18 or so months, he confirmed.
Oakley Capital had been handling the sale of In Technology say our sources but various parties were unable to agree terms with CEO Peter Wilkinson.
Wilkinson said in a statement: "I have felt for some time that InTechnology Managed Services needed to become a much bigger force in the UK market. This transaction instantly achieves that aim."
The businesses coming together does not, however, signal a Redcentric roll-up of the "fragmented" midmarket managed services space, said Weaver.
"We are not on a formal roll-up," he told us, adding that too many equity firms have "unrealistic valuations" and too many firms purported to be managed serves outfits which are simply "sticking a router on the end of someone else's broadband connection".
Kate Hanaghan, analyst at TechMarketView, said she viewed the buy as a "very sensible move" given the common ground in services and clients.
"The mid-market is incredibly fragmented and feeds many, many different types of suppliers. Redcentric is gaining some serious scale as a network services provider."
According to a TMV report, Mid Market Data Centre Services: Competitors and Opportunities, Rackspace accounts for £149m in UK revenues, while acquisitive firm Six Degrees accounts for some £70m and Adapt some £50m.
A raft of UK firms are nestled in the £20m to £40m bracket, including Attenda, Claranet, iomart, K3, Onyx and Pulsant. ®
* A reverse takeover (aka reverse merger, reverse IPO) occurs when a private company swaps its shares for a controlling interest in a public company - thus automatically becoming a public company and avoiding the need to make an initial public offering after the resulting merger.
Sponsored: Practical tips for Office 365 tenant-to-tenant migration