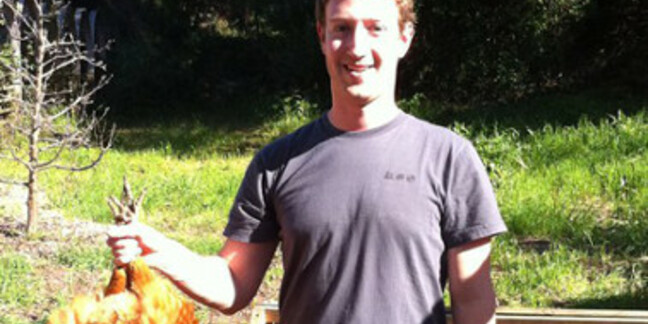 Facebook is making it clearer than ever to its users that their social media mutterings will continue to be crammed with ads.
Last Friday, the Mark Zuckerberg-run company updated some of the wording of its Ts&Cs, after first proposing the tweaks in the summer.
"We proposed these changes because we thought we could improve the way we explain our policies. But your feedback was clear - we can do better - and it led to a number of clarifying edits," said Facebook's chief privacy wrangler Erin Egan.
In August, some critics attacked Facebook - which had hoped to quickly adopt the revised wording - and took their complaints to the US Federal Trade Commission by claiming that the free content ad network was violating a 2011 consent decree with the watchdog.
The FTC, however, has waved the changes through seemingly without protest.
Meanwhile, Egan explained to Facebookers:
Advertising works just like everything else on Facebook - you connect to your friends and the things you care about, you see what your friends are doing and you like, comment, share and interact with all of this content. It's social. Ads work the same way and just as with all of the content on Facebook, we show you which of your friends have interacted with something to make it more relevant to you.
She repeatedly insisted that Facebook cared deeply about the privacy of its 1.2 billion worldwide userbase and that the company let those individuals choose what posts they wanted to share with others on the network.
But Facebook has had to change the wording of one planned policy tweak that it first floated in August this year, after complaints stacked up.
Zuck and Co had added a contentious line that implied that minors had sought the consent of parents before signing up to Facebook and thereby agreeing to some of the terms attached with creating an account.
Not true, of course, so Facebook was forced to backtrack and admit that the language used in the policy proposal was "confusing". Indeed, a recent study showed that a whopping 83 per cent of kids had lied about their age on social media - all of which makes it clear that many of them were hardly likely to have got permission from their folks first. ®
Sponsored: Practical tips for Office 365 tenant-to-tenant migration