Redcentric set to swallow InTechnology MS - sources
Managed services feeding frenzy as shark snaps up shark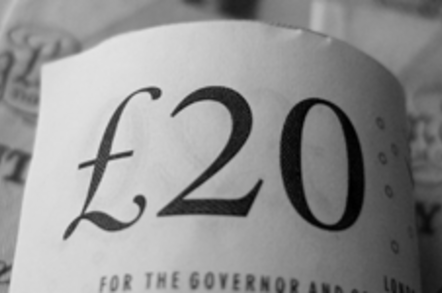 A For Sale sign has been pitched outside the HQ of UK firm InTechnology Managed Services for months and it seems CEO Peter Wilkinson is just days away from announcing a buyer.
According to our sources, managed services outfit Redcentric has struck a deal with the Harrogate-based public company, whose shares are available to buy but are not listed on the London Stock Exchange.
InTechnology was a pioneer in web-based storage services – the vBak service launched in 2000 and was well ahead of its time. Over the years it diversified to sell network, hosting, data, voice and partner services.
Customers include the University of Oxford, Cumberland Building Society, Heathrow Air Ambulance, Park Resorts, the CBI, Teletext and recruitment firm Kelly Services.
It had an enterprise infrastructure distie biz but this was sold to DNS in 2006, a subsidiary of US distributor Arrow ECS. The DNS brand was subsequently dropped in favour of Arrow
Sources tell us that entrepreneurial Yorkshireman Wilkinson wants to concentrate on his other business ventures, Mobile Tornado and managed telehealth services operation InHealthcare.
In the year to March 2013, InTechnology MS grew revenues by £10m year-on-year to £41.7m. Group operating profit declined to £1.3m from £2.4m caused largely by a £900k cost of data centre depreciation, and start up losses in the digital health business. EBITDA came in at £8m versus the £7.4m posted in fiscal '12.
Redcentric itself was spun out of IT infrastructure biz Redstone earlier this year - both stocks are traded on AIM - and is a pure play managed services provider, which includes the Maxima acquisition made last year.
The transferred operation turned over £31m in the year to 31 March 2013 and recorded an operating loss of £1.4m, versus £25, in sales and an operating loss of £252k in the previous financial year.
Wilkinson and Redcentric did not respond to calls for comment. ®
Sponsored: Webcast: Why you need managed detection and response