We've found it – the ULTIMATE man-cave accessory
Who among you can top this Aussie multimedia-electro-tool-chest?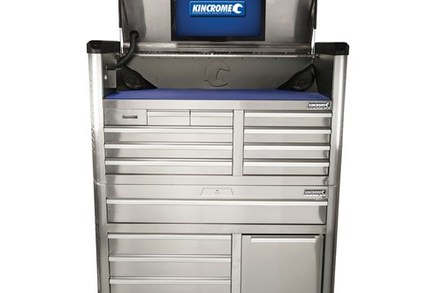 A shed or workshop is an intensely private place where the normal rules of domesticity do not apply.
There's no need for flowers, candles or frippery. Just solid, practical kit that offers a place for everything so you can keep everything in its place.
Those rules do not, however, mean that your man-cave has to be devoid of fun items. Vulture South is happy to make that adjustment to the rules now that we've found the "Ultima 15 Drawer Stainless Steel Tool Workshop".
Here's the 1330 x 580 x 1760mm beast in all its glory.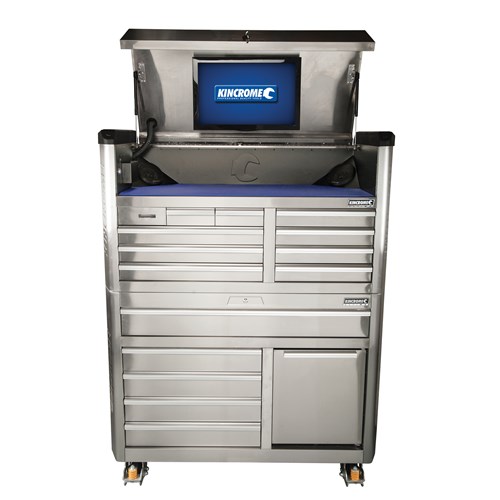 The Ultima Tool Chest
That panel with the maker's name at the top is not just a poster: it's a 22 inch LCD television.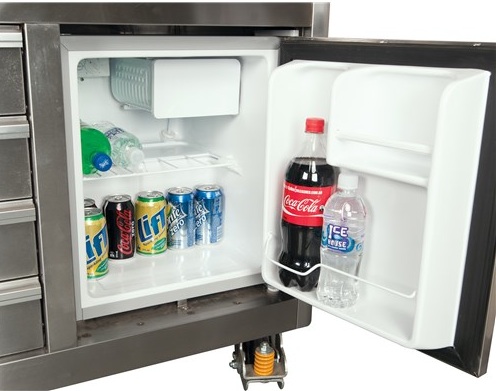 Yes, that is a fridge. And you could have a drawer full of bottle openers
There's another notable inclusion: a DVD/CD player and stereo system, the latter ready to accept input from just about any device and pump out the results from a pair of Pioneer speakers.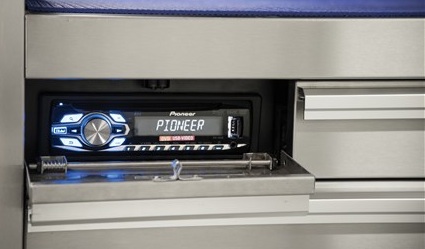 The Ultima Tool Chest's CD/DVD player
To summarise: this is a colossal tool chest that stands 176cm high, includes a television, fridge and sound system. There's also gas struts to hold up the lid and four lockable heavy duty castors.
Some may lament the absence of a video input as leaving the Ultima short of perfection. A price tag of $AUD5,500 may also deter some, although Vulture South spotted one in the wild for $AUD2,999.
Our challenge to you, dear readers, is simple. If you know of or have built a finer piece of shed furniture than the Ultima, let us know. The comments are waiting for you, or you can contact the author directly. Send or link to photos so we can show off whatever it is you think tops the Ultima and we'll round up the best results next week.
If you want an Ultima, details can be found here. ®