SourceForge responds to GIMP grump with crowdsourcing caper
Only YOU can stop dodgy ad-slingers, if SourceForge agrees with you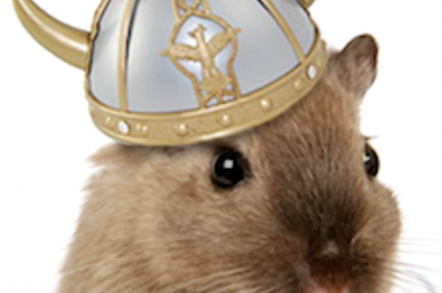 A week after the developers of popular graphics-wrangling app the GIMP bailed from SourceForge rather than endure the many odd ads it encourages, the site has responded with a scheme that makes its users the arbiters of acceptable ads.
The new policy emerged in a blog post announcing a new email address the site will use to collect ads its users think deserve to be blocked. There's no promise that users' objections will result in action, but the post does say the site's operators have recently removed 200 ads they found "deceptive".
Another of the GIMP developers' objections was the unwanted-add-on-laden installer SourceForge has started to use. On that front SourceForge says it's not to blame as it is developers that chose to use the installer and specify what gets bundled. The site says it is satisfied the process for screening bundled downloads is secure and transparent, but has nonetheless put the service on ice until it can gather more feedback and make sure everyone concerned is entirely happy. ®
Sponsored: What next after Netezza?