Samsung prepping smartphone with curvy three-sided display
Report suggests flexi-handset will land next year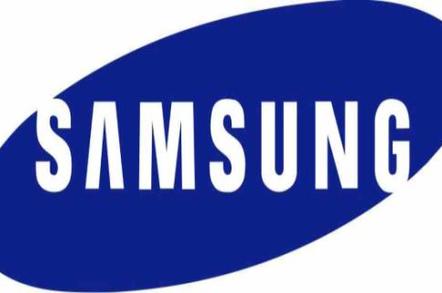 Samsung is rumoured to be working on a smartphone with a wraparound three-sided display, as the race to bring out new and exciting designs to snare punters continues unabated.
The new Galaxy device will allow users to view important messages even if they're looking at the phone from an angle, two people familiar with the plans told Bloomberg.
Each side would apparently function independently, but presumably such a feature would be redundant if, like this Reg hack, you're one of those people who need to keep their well-used smartphone in a thick protective case.
It will apparently feature an updated version of Samsung's flexible OLED display, dubbed YOUM, which debuted last month on the Galaxy Round handset.
It wasn't clear whether the new handset will be the next in the company's popular S or Note series, or if it will become the first in a new line altogether, but the smart money is on a device appearing in the second half of 2014.
The jury's still out on flexible displays, although like wearable technology it seems to be an area Samsung is prepared to invest in to stay one step ahead of Apple and advance its reputation as a technology innovator.
Cupertino is thought to be prepping both a smart watch and iPhone designs with flexible, curved displays.
Flexi-devices are certainly garnering a lot of headlines at the moment. LG last month announced the G Flex – a curved six inch phablet.
Meanwhile, Samsung claimed at an analyst event recently that it would be introducing smartphones and tablets with foldable screens by 2015/16.
For the record, the official response from Samsung HQ on this one was a predictable "no comment". ®
Sponsored: How to Process, Wrangle, Analyze and Visualize your Data with Three Complementary Tools