Who's Who: a Reg quest to find the BEST DOCTOR
Matt Smith, Tom Baker or that one in Downton Abbey?
Thirtysomething Alex Kidman
We chose Alex Kidman because he is a serious Who aficionado. His website Fat Duck Tech often covers matters Gallifreyan and he has an encyclopaedic knowledge of Time Lord lore.
Alex's preferred Doctor is Patrick Troughton, as he feels the actor laid down important markers for future Doctors.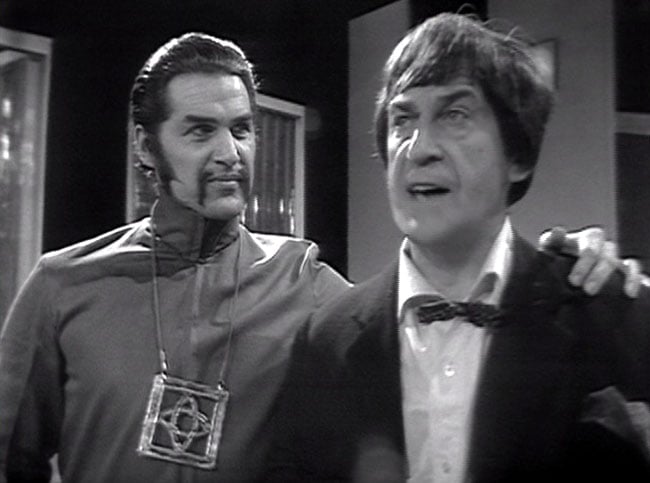 For many fans, Patrick Troughton (right) defined the character of the Doctor
"He was the first guy to take over the role over and defined how you do that," he says. "Lots of the tropes we associate with Doctor Who are Troughton's, not William Hartnell's."
Troughton also made some silk purses of sow's ears.
"Getting something like The Mind Robber out on virtually zero budget was amazing. And Power of The Daleks was the most epic story that did something different with the Daleks instead of just another Terry Nation Dalek story. Lord knows there were plenty of those."
Mister 45
The identity of Mister 45 needs to be guarded. Let's call him, ahem, Simon S and let you know he's a technology journalist.
You also need to know that as a young lad he loved two things beyond compare. One was playing cricket. The other was slipping a laundry basket over his head so he could poke a broom handle though its holes and exterminate his brother and/or the kids next door.
Once the sun went down, Simon S could be found in front of the telly watching the warm family drama of All Creatures Great and Small.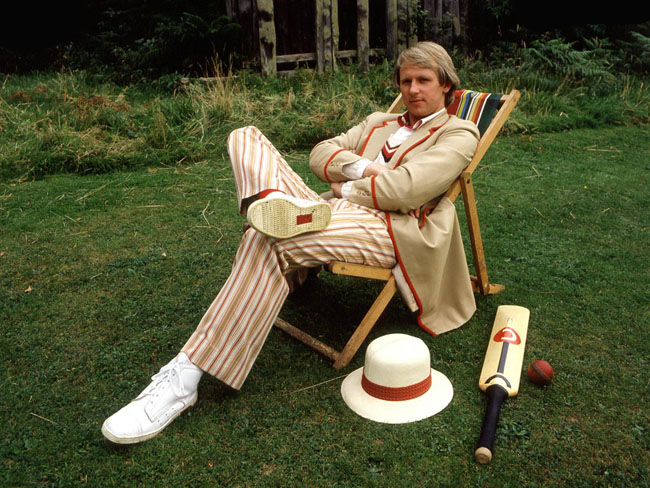 Just for you, Simon, just for you...
The young Simon S could take or leave the hands up cows' arses or the gentle romance between James Herriot and the winsome Helen. What caught his eye was the dashing Peter Davison as rebellious Tristan Farnon.
Imagine, then, the young Simon S's delight when Davison scored the gig as the Doctor, wearing creams and with cricket bat in hand!
It was as if the writers had tailor-made a Doctor just for the young lad. The prospect of cosmic cover drives were the best... thing... ever!
Never mind that Davison was lumped with the awkward Adric and the horridly stereotypical Aussie, Tegan. He was dashing. He liked cricket. He was Doctor Who.
And Mum was suddenly far more interested in the show than she'd ever been before.
Today, we can see Davison was a minor Doctor who never quite put his stamp on the character. But for Simon S, he'll always be the Doctor who conjures the best memories.
Fiftysomething super-fan, Kerrie Dougherty
Kerrie Dougherty is one of the founders of the Doctor Who Club of Australia and nominates William Hartnell, "the original and best" as her favourite Doctor.
"Partly it is the nostalgia thing," she says. "He was the one who introduced me to Doctor Who. A lot of people will tell you their first Doctor is the one they prefer. You always remember your first Doctor."
Dougherty says she likes Hartnell's "grandfatherly" qualities. "I lived with my grandparents as well as my parents and I was very close to my grandfather, so it resonated with me."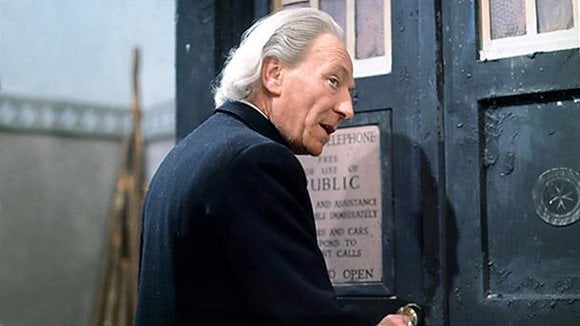 The original and still the best?
"OK, if you look at the early Hartnells, he was a bit of a cranky old man. Much more than my grandfather was. But he had that sort of family atmosphere to it. And at that time there was nothing like it. It was imaginative. It had aliens. It had all the trappings of science fiction that as a seven going on eight year old I thought were fantastic."
"Some of the stories hold up very well," Dougherty says. "That first Dalek story can still send a chill down your spine."
Gran
Feisty grandmother Ms 60 has just retired and has heard a lot of Doctor Who: it was often on in the lounge room when she was busy in other parts of the house. She's therefore aware of the show and its key elements, without being a follower, never mind a fan.
Here's how our interview with her panned out:
Reg Who's your favourite Doctor?
Mrs 60 Tom... somebody. He was nice.
Reg Tom Baker?
Mrs 60 Yes. That was him. He had a real twinkle in his eye that I liked.
Reg Do you remember any other Doctors?
Mrs 60 Not really.
Reg Have you watched it lately?
Mrs 60 It's back on? I had no idea.
Reg So you couldn't name one of the recent Doctors?
Mrs 60 Was one of them in Downton Abbey? ®