US mobile spectrum sale latest – Sprint tells rivals: Knock yourself out, guys
We don't want the airwaves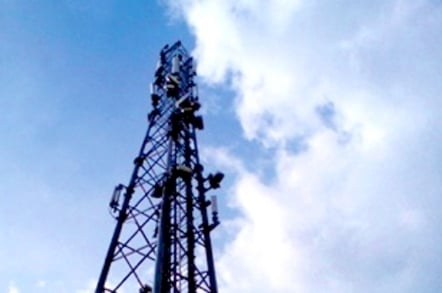 Mobile giant Sprint said it will opt out of an upcoming radio spectrum auction which is expected to fetch billions of dollars.
The company on Wednesday revealed it is more than happy with its current portfolio of frequency holdings, and is going to sit back and let its competitors shell out big bucks in order to gain more control over the airwaves.
"Sprint is focused on gaining access to more low-band spectrum to add to the company's spectrum portfolio, so we have opted not to participate in the upcoming H Block auction," a spokesperson said in a canned statement.
"With the launch of Sprint Spark, Sprint is working to deploy its 2.5 GHz licenses along with licenses in 800 MHz and 1.9 MHz to provide customers greater network speeds and capacity. We expect to offer Sprint Spark in approximately 100 of the largest U.S. cities by the end of 2016."
Also factoring into the decision could be Sprint's recent deal with Clearwire. The company gained control over the firm and its portfolio of spectrum holdings earlier this summer when it outbid Dish Network.
Should Sprint sit out the auction, the company could find itself devoting time to other projects, such as advancing its tri-band LTE initiative. The company unveiled its first line of handsets using the new LTE mobile broadband last month, and according to a report from Cnet the firm has set out to have all of its handsets capable of switching between three wireless bands by the end of the year.
Even with Sprint opting out of the process, the upcoming spectrum auction will have no shortage of eager participants. With broadband spectrum space at a premium, firms are lining up to make a bid for the newly freed-up blocks of frequencies.
Earlier this week, T-Mobile made headlines when it announced that it will be selling off shares of its stock as part of a dedicated effort to raise some $2bn in funds, which have been earmarked for spending on wireless spectrum space.
The FCC is planning to kick off its wireless spectrum auctions in the early months of 2014. ®