Pacnet to splash $200m on new data centres
APAC bit barns could strengthen its NaaS launch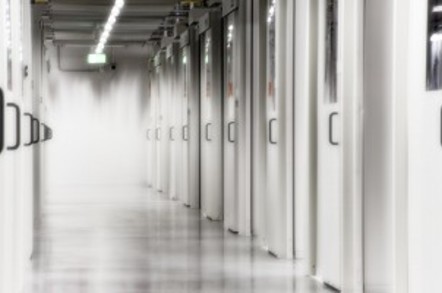 Pacnet has decided to splash $200 million (£126m) by 2014 to build out its data centre portfolio in the region.
In a brief statement sent to The Reg, the firm said:
In 2013 and 2014, Pacnet will be involved in data centre investments worth US$100 million per year.
Whilst the firm did not name any specific locations where the investment would be focused, El Reg understands that its use of the word "involved" indicates that some of the cash could be used on joint venture projects in mainland China.
The Hong Kong/Singapore headquartered firm already boasts data centres in 18 locations across APAC, from Beijing to Melbourne and Tokyo to Bangalore.
It also claims Asia's largest privately-owned submarine cable network at 36,800 kilometers, and the EAC Pacific system which spans 9,620kms across the Pacific Ocean.
The firm is hoping that this extensive infrastructure reach, with the addition of yet more datacentres, will help persuade customers to invest in its newly launched SDN-based Pacnet Enabled Network.
The end goal here is to offer multi-region customers in APAC the ability to manage their networks more intelligently, provisioning bandwidth as and when it's needed, wherever it's needed and only paying for what they use.
If it can come good on its promise of offering this kind of Network as a Service, Pacnet might just have something here, although it's not available until early next year.
PEN also supports hybrid cloud deployments, hooking into multi-vendor cloud environments to enable organisations to run a pan-regional "virtual datacentre", the firm claimed.
In this context, extra datacentre sites will strengthen its value proposition, although it will need to get some big customers shouting about it too. ®