Turnbull takes control of spatial data policy
Remember when NBN Co said its maps were duds? Mal the Builder's in charge now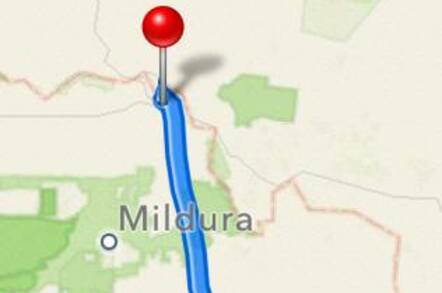 Australia's Office of Spatial Policy (OSP) has announced it is about to be moved to the Department of Communications, a machinery of government change that will see it depart its current home in the Department of Resources, Energy and Tourism.
"The Office of what?" we hear you ask. Why's this in The Reg?
The OSP is Australia's body for developing and promoting the use of spatial data. Spatial wonks will tell you that everything happens somewhere. As government is all about delivering services where they are needed, spatial data is a terrific tool with which to target service delivery. Australia got Spatial fever during the Howard government, thanks in part to then special minister of state Gary Nairn being a surveyor by trade.
The OSP does all sorts of useful things, not the least of which is providing a home and support to ANZLIC – the Spatial Information Council. ANZLIC sets standards for collection of spatial data (XML schema wonks, this is your moment) and advises States and Territories how to do it right.
Still wondering why we care? Because there's a National Broadband Network (NBN) angle here.
In August last year NBN Co complained that the spatial data it had to work with was of poor quality and had slowed its progress. The entity from which NBN Co bought its data, the government enterprise Public Sector Mapping Agency (PSMA Australia), denied any wrongdoing and said NBN Co was either reading its maps wrong or had bought the wrong ones.
PSMA is a government enterprise so is independent. But it is also dependent on other government agencies for the data that it eventually releases as products and those products are pretty much the only game in town when it comes to a national database of every building in Austraslia.
With the OSP moving into the Department of Communications, minister Malcolm Turnbull now oversees the body that controls PSMA's supply chain. Any future spatial SNAFUs at NBN Co are therefore now his responsibility.
Whether Turnbull asked for the move is not known, but the OSP is accustomed to changing its letterhead. It once lived in the Department of Industry and then moved to its current home. Both of those Departments seem a more natural home the the Department of Communications, although that outfit does have a natural connection as its Secretary chairs ANZLIC.
Whatever the reason for the move, spatial policy is just the kind of wonkish thing Turnbull's been known to enthuse about and also fits into his stated intention to deliver government services through apps. ®