Europe, SAVE US! Patriot Act author begs for help to curb NSA spying
Says agency is out of control and mass surveillance must stop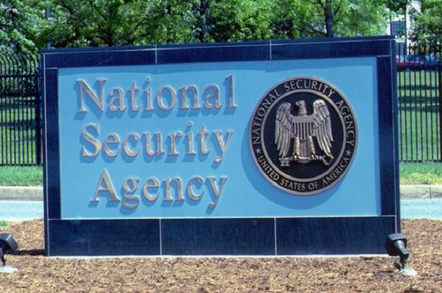 US House Representative Jim Sensenbrenner, the lead author of controversial anti-terror law the Patriot Act, has asked the European Parliament for help in taming the NSA.
He also called for Europe to put pressure on the US to change its legislation and bring a halt to the spy agency's planet-wide communications data-slurping activities.
"After 9-11, with America at risk and poised to enter its most intensive conflict since the Vietnam War, Congress extended the executive branch broader powers to protect the American people. But the NSA abused that trust," Sensenbrenner (R-WI) told [PDF] the parliament's Civil Liberties Committee.
"It ignored restrictions painstakingly crafted by lawmakers and assumed a plenary authority we never imagined. Worse, the NSA has cloaked its operations behind such a thick cloud of secrecy that, even if the NSA promised reforms, we would lack the ability to verify them."
Sensenbrenner said he was "appalled" by the stream of revelations about the extent of mass surveillance employed by US and UK intelligence agencies, which have come to light in documents leaked by whistleblower Edward Snowden.
The bugging of German Chancellor's cellphone was a case in point he said. This occurred due to an Executive Order that US President Obama said he knew nothing about. "There is no better argument for reform than when surveillance abuses occur unbeknownst to the one man authorized to allow them," Sensenbrenner said.
To rein in the NSA, Sensenbrenner along with Senator Patrick Leahy (D-VT) has introduced the Uniting and Strengthening America by Fulfilling Rights and Ending Eavesdropping, Dragnet collection, and Online Monitoringc (USA FREEDOM) Act.
The new legislation will allow the surveillance of specific targets with a link to terrorism, but will end dragnet-style data collections of phone and computer records, as well as operations to get such information from private companies. It would also grant congressional members the powers of oversight of the agency, he promised.
Sensenbrenner slammed legislation introduced by Senator Dianne Feinstein (D-CA) on October 31 that would codify into law the NSA's mass collection of private data, albeit with some transparency additions. It would also allow the NSA free rein to investigate any foreign national for 72 hours after they arrive on US shores and introduce a 10-year prison sentence for security contractors who leak information.
Feinstein, who chairs the Senate intelligence committee that is supposed to oversee and regulate the activities of the NSA, said the bill provides protections, but Sensenbrenner called it "scary," and said it changed nothing, and could make the situation worse.
"It codifies what the NSA has been doing under bulk collection – until now what they have been doing is because a court says yes, but the Feinstein bill puts what the NSA has been doing into law and says everything is OK."
Sensenbrenner asked the European Parliament to put pressure on the US to reform its intelligence agencies and reel in the power of the all-seeing, all-hacking NSA. By working together there was a chance that the surveillance by the agency could be curtailed, Sensenbrenner said. ®