Amazon unleashes Australian Kindle Store
Local content, local prices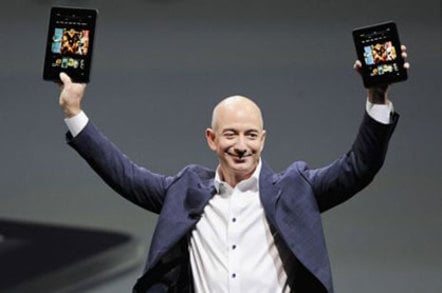 Amazon has launched a semi-localised version of its Kindle store for Australian customers, complete with links back to America and some prices quoted in US dollars.
As an example, El Reg would draw readers' attention here, where Amazon offers Australian customers the 2.2 GHz quad-core Kindle Fire HDX 7", with WiFi and between 16 GB and 64 GB of memory starting at $US258.97. American buyers are offered exactly the same product for $US244.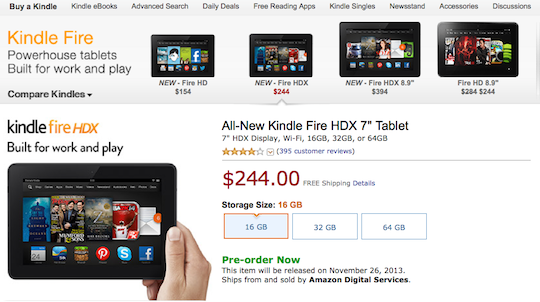 Kindle Fire HDX at Amazon US...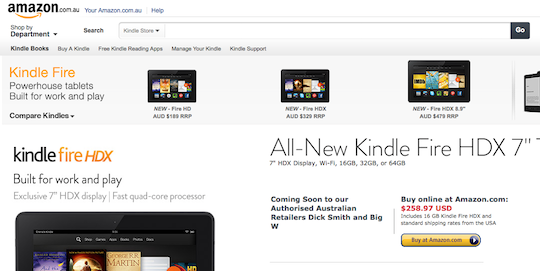 ...and at Amazon Australia
The more-affordable Kindle Fire HD hit Australian retailers at $AU189, or Australians can get it through Amazon for $US168.97 (American price $US154).
Apart from discouraging punters from running Australia-US price comparisons, the local Kindle Store will highlight Australian authors. The Australian store doesn't yet offer links to non-book content such as movies.
Naturally enough, local booksellers - even those already dealing in e-books - are less than enthusiastic to see the 900-pound gorilla looking for a seat. While Amazon claims that it's sold "millions" of Kindles down under, according to BRW, Australian retailers point to alternatives like the Kobo or Sony's readers as being more open.
The Bezos empire has also localised Kindle Direct Publishing, launching the service from under its Amazon.com.au domain – or rather, announcing that the service will arrive on the Australian domain: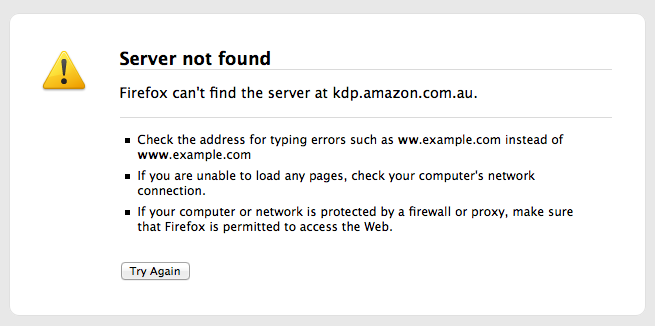 While the price differences above aren't yet egregious, given the history of tech vendors operating in non-US markets, El Reg can't help be wonder how things will pan out in the future. ®