Turnbull appoints Simon Hackett, Justin Milne and Patrick Flannigan to NBN Co board
Mal the builder picks Internode overlord, BigPond man and HFC veteran as non-exec directors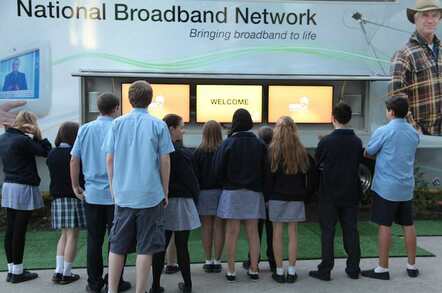 Australia's communications minister Malcolm Turnbull has followed through on his promise to appoint people with experience delivering "linear infrastructure" to the board of NBN Co, the organisation charged with building Australia's National Broadband Network (NBN).
Turnbull today announced that Internode founder and iiNet board member Simon Hackett, former senior Telstra man Justin Milne and Patrick Flannigan, previously NBN Co's head of construction, have all accepted an offer to become non-executive directors.
Turnbull says the three "... are well-established industry figures with lengthy careers in telecommunications, broadband and the deployment of linear infrastructure". The announcement also offers a canned statement from NBN Co executive chairman Dr Ziggy Switkowski to the effect that "it will be a great asset to have a new board that brings decades of combined experience in the industry."
All three appointments certainly have relevant experience. Hackett created a mid-sized internet service provider (ISP), but has also been a vocal critic of NBN Co. Milne was responsible for Telstra's BigPond ISP during some of its fattest growth years. And Flannigan has telecoms experience dating back to the rollouts of Telstra's and Optus's hybrid fibre-coax networks in the late 1990s.
Let's see what they come up with, shall we? ®