IT finance bod coughs to slurping £130k from customers' accounts
Gambling addict Leigh Jones gets two years' porridge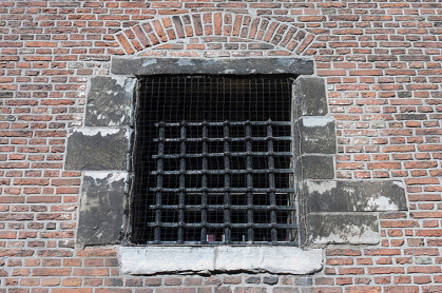 IT finance provider Syscap account manager Leigh Jones has been sentenced to 24 months in jail after pleading guilty to nicking more than £100,000 from customers.
Jailbird Jones, 40, found that his six-figure earnings weren't enough to fund his spiralling gambling habit.
A clerk at Chester Crown Court confirmed to us that Jones pleaded guilty to one count of theft and in return received two years at a hearing on 4 November.
The court heard how Jones, who was based at Syscap's office in Northwich, stole £129,617 from customers' bank accounts and transferred cash to his own to pay for his gambling problem.
According to local reports, Jones rocked up at Syscap in early 2011 and was only a month into the role when he began putting his fingers in the till. He had access to customers' accounts in his role.
He was earning a base salary of £24,500 but this could be boosted by bonuses, and in the first year at the networking firm he was paid £113,000.
Peter Hussey, prosecuting, said during his first 12-month tenure, Jones was told he was a hard worker. But in his second year at Syscap his results began to fall and he was given a written warning in August 2012.
Jones took a holiday to the Caribbean with his then partner and young child. A colleague took over his accounts during that period and discovered the irregularities.
"He arrived back to work having had his email access blocked. He realised that probably the game was up and went into the office to tell his [manager] he had something to say, but there was a disciplinary hearing that morning," said Hussey.
At that point Syscap believed only £18,500 had been pinched by Jones, who flogged his Mercedes to repay some of the money. The firm later discovered that more customers' cash had gone, including one transfer of £84,000.
Jones has to date paid back £42,000 and has attended Gamblers' Anonymous sessions. His partner reportedly left him after the fraud came to light.
He was branded "greedy" by Justice Tim Holroyde, who added that Jones had misused the trust that his managers and customers had afforded him.
Syscap was unavailable to comment at the time of writing. ®
Sponsored: Webcast: Build the next generation of your business in the public cloud