Foxconn-rebrander Apple to rebrand hardware from other Taiwanese firms, too
Fruity badge soon to be found on iThings from Wistron and Compal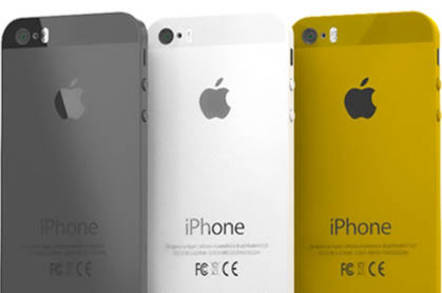 Apple is planning to work with new manufacturers in China to beef up its supply chain and meet growing demand for the iPhone 5S.
The Wall Street Journal quoted unnamed sources who claimed the Taiwanese firm Wistron will soon join Pegatron and Hon Hai as a manufacturer of the 5S.
The Taipei-based smartphone and computer manufacturer produces mobes for Blackberry and Nokia.
Compal Communications, which is also a Taiwanese firm, will get busy producing the iPad Mini, the WSJ source continued.
The fruity firm's favoured fabricator, Hon Hai (also known as Foxconn), has been drawing fire for the treatment of its workers. Shiny happy Apple may be looking to distance itself from these allegations, or it may want cheaper gear.
A Hon Hai executive, who was not willing to give his name, said that his firm was not going to to cut its prices to satisfy its American overlord.
"Hon Hai Chairman Terry Gou is not willing to cut contract prices substantially to get more orders from Apple," he said. "Hon Hai is also aware of the risk of building gigantic production capacity for a single customer so it is adopting a more cautious stance on expanding production."
Hon Hai is rumoured to be worrying about its operating margins due to faltering growth in its revenue and growing labour costs. It will also be interested in winning over clients other than Apple, which currently accounts for almost half its business.
"Apple has raised this quarter's iPhone 5S orders from Hon Hai as demand has been stronger than expected. But it takes time to boost production capacity and Apple can't find other assemblers to increase production to meet demand immediately," the unnamed exec continued.
Wistron will start building the iPhone 5C later this year, the WSJ source claimed. Compal will get cracking on the iPad Mini next year. ®