IPMI in Supermicro servers vulnerable says HD Moore
Metasploit founder flays firmware, finds flaws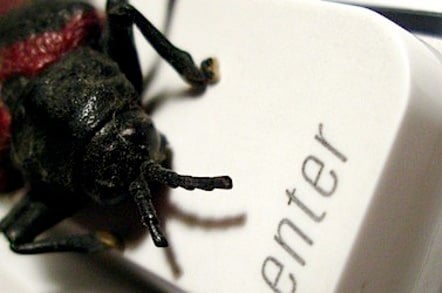 Metasploit's HD Moore is gnawing at the security of the The Intelligent Platform Management Interface (IPMI) again, this time zeroing in on the firmware implementation from vendor Supermicro.
Moore had looked at IPMI in general in July, at which time he pointed to vulnerabilities in Supermicro's uPNP implementation.
His latest work at Rapid7, here, takes a closer look at the baseboard management controller (BMC) on motherboards using the SMT_X9_226 firmware.
His findings are that the firmware includes a small host of vulnerabilities: static credentials, buffer overflows, and directory traversals. Taking them in order:
Static Encryption Keys (CVE-2013-3619) exist in the Lightppd Web server SSL interface and the Dropbear SSH daemon. Users can update the SSL keys but not the SSH keys.
The OpenWSMan interface (CVE-2013-3620) has a static password (admin) for the digest authentication file, providing an attacker with a backdoor.
Various built-in CGI applications contain buffer overflows that give attackers root access for remote code execution – these are listed as CVE-2013-3621, CVE-2013-3622, and CVE-2013-3623.
A directory traversal attack exists in the url_redirect.cgi application, and various other CGI applications include unbounded calls to functions like strcpy(), memcpy(), and sprint().
As stated back in July, Moore says, there are 35,000-plus Supermicro IPMI interfaces visible to the Internet (El Reg supposes his source is the ever-reliable Shodan search engine). ®