Dell under fire for labour rights abuses at China plants
Tech giant pledges better supplier tracking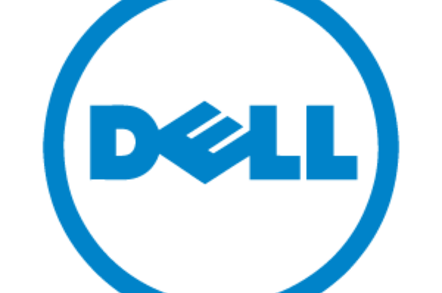 Dell has become the latest Western technology giant to find itself accused of labour rights violations at plants operated by Chinese suppliers, with new allegations suggesting extensive overtime, low wages, discriminatory hiring and dangerous working environments are all prevalent.
Compiled by rights groups DanWatch and China Labor Watch, IT Workers Still Pay the Price for Cheap Electronics, is the result of an investigation into four supplier factories from April-September this year.
Evidence was collected from worker interviews outside the factories, hidden video and camera footage, payslips and other documentation and undercover researchers who worked inside the plants.
They uncovered many of the same labour rights abuses seen at plants supplying tech giants such as Apple and Samsung.
These include overtime of 48-136 hours per week, massively exceeding China's legal limit of 36 hours. Many workers are said to find such excessive hours necessary because the minimum wage for a 40-hour week is not enough to live on, especially considering high living costs and deductions for dorm, food and shuttle bus fees.
Other alleged problems include verbal abuse by managers; lack of adequate protection from harmful chemicals; and poor and cramped living conditions.
Such factors led to a turnover of workers at some plants of up to 40 per cent.
The report also alleges age and gender discrimination in hiring, and a lack of union representation for workers.
The four plants investigated were Mingshuo in Jiangsu province, a Pegatron subsidiary; Hipro Electronics in Dongguan City; MSI in Shenzhen; and Delta Electronics subsidiary Taida, in Dongguan.
It has to be pointed out that these Taiwanese contract manufacturers also make kit for the likes of HP, NEC, Fujitsu, Phillips, Samsung, Sony, Microsoft and many others.
However, the report said it is calling out Dell in particular this time because it holds "a crucial market position in supplying the public sector market in Europe".
It also argues that the US giant has "a long history of questionable working conditions in the Chinese factories of its suppliers" – it has been a big customer of Foxconn's in the past, for example.
Dell is a member of the Electronic Industry Citizen Coalition, but the report claims its suppliers have broken many of the EICC's standards on forced labour, working hours, discrimination, working environment and wages.
It also references a report from non-profit Free2Work which identified deficiencies in Dell's auditing process, in that they were not conducted unannounced. Even so, in its latest CSR report Dell admitted excessive working hours were reported in 61.7 per cent of audits.
A Dell response to the findings published at the end of the China Labor Watch report acknowledges "non-conformance to the EICC code of conduct" and says "corrective actions" are in place.
Dell also claims to be improving accountability and transparency in its supplier tracking including a "red flag process that tracks suppliers with priority issues".
Dell said it is launching a "comprehensive sustainability plan with long-range goals" in the next few weeks.
The China Labor Watch/DanWatch report is available here. ®