Microsoft's so keen on touch some mice FAIL under Windows 8.1
Redmond rushing out a repair after ratting out rodents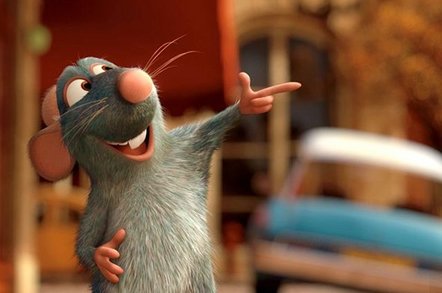 Apple's not the only outfit experiencing upgrade blues: some who made the move to Windows 8.1 are reporting their mice aren't happy in the new version of the metro maze.
Threads like this one spell out the problem, namely that mice, and sometimes keyboards too, are prone to freezing once users upgrade.
Microsoft's noticed those cries for help and acknowledged the following three problems exist:
Mouse jitters (jumps forward and back) as you move it through a game – This occurs in some games because Windows 8.1 handles the games' checks for the mouse status differently.
Mouse movement is not to scale even after acceleration is turned off – If you have turned off acceleration to make the distance on the screen match the distance you move the mouse, that may not work correctly anymore.
Measured mouse Polling Rate has a lower reporting frequency than expected – If you have a gaming mouse that has a high frequency, when you test it, you may find it is reporting a lower frequency than you expect.
Redmond says it is working on a fix, can't say when it will land but insists " we are working to get these issues resolved as quickly as possible". ®
Sponsored: Detecting cyber attacks as a small to medium business