IBM looks to soften the SoftLayer migration blow
In the meantime, how about a SmartCloud Analytics tool?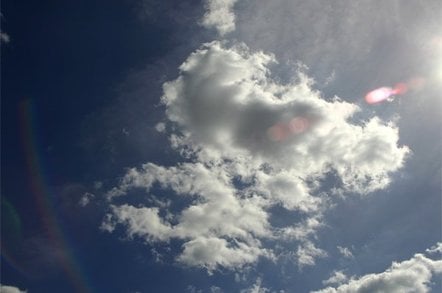 OpenStack Summit IBM expanded its footprint in the big data space with the launch of a new SmartCloud analytics tool this week, whilst urging customers on SmartCloud Enterprise to step up their migration efforts off the platform.
SmartCloud Analytics – Predictive Insights, to give it its rather long-winded title, is designed let organisations search through IT operations data and pick out the trends most critical to network performance, Big Blue said.
It apparently uses "cognitive computing capabilities" – an IBM buzzword often attached to its Watson AI system – to better understand a customer's IT set-up and adapt and update according to business and performance changes.
The new analytics offering will run on the SoftLayer public cloud infrastructure IBM acquired back in July 2013.
A week ago Big Blue told users of its home-baked public cloud, SmartCloud Enterprise, they'd have until 31 January to migrate to SoftLayer.
SmartCloud Enterprise VP Dennis Quan told The Reg at the OpenStack Summit in Hong Kong today that customers should take advantage of IBM's offer of free migration through Racemi and self-service tools.
"[Racemi has] got a combination of technology as well as expertise and depth of experience in doing this so we really engaged a top provider in helping our customers do these transitions," he gushed.
"The idea is that we provide customers with options with partners like Racemi as well as self-service tooling and documentation to help them transition to what we think is a superior and more strategic platform."
Quan said IBM could help with "more involved transitions and workload moves" too, although these fall outside of the remit of the free tools and support described above.
A quick guide on how to begin your migration efforts can be found here. ®