Ogle high-end 3D models, games in a browser: Ask Amazon, Autodesk, Otoy
3DS Max graphics and gaming machines in the cloud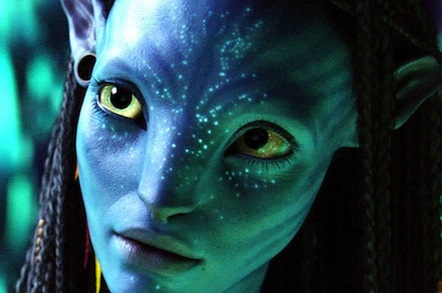 Los Angeles–based graphics company Otoy has teamed up with Autodesk to deliver high-quality gaming and graphics applications that run on Amazon Web Services (AWS) and can be accessed from any web browser.
"By deploying a high-performance, pre-configured 'OctaneCloud Workstation' AMI [Amazon Machine Image], design and engineering professionals can access Autodesk 3DS Max, Autodesk Maya, Autodesk Revit and Autodesk Inventor software to perform major design work without ever having to download a piece of software to their local PC," Otoy said in a press release.
In addition to the "Autodesk Edition" AMI, which comes with 30-day trials of Autodesk's applications preinstalled, Otoy also made available a collection of "generic" AMIs that allow companies to install and run their own gaming or workstation software in Amazon's cloud on either Windows or Linux.
All of the AMIs support GPU-accelerated graphics when running on Amazon's newly announced G2 instances, which take advantage of Nvidia GRID GPU adapters to offer virtualized high-performance rendering.
What makes it possible to interact with graphics-intensive applications using nothing more than a web browser, however, is Otoy's ORBX.js technology, which it developed in conjunction with Autodesk and Mozilla.
ORBX.js is a high-performance, proprietary video codec written entirely in JavaScript, which means it can be downloaded and executed by any modern browser without the need to install any plugins or other software.
Naturally, how smoothly ORBX.js runs depends on many factors, including the browser's JavaScript implementation, device drivers, and the underlying hardware. But Otoy says that today's browser software should deliver 1080p video at 60fps, even on something like an iPad.
Autodesk 3DS Max running in Firefox streaming from Octane Cloud
"Designers and engineers have an increasing need to be mobile, accessing the tools they need anytime, anywhere and from any device," said Autodesk CTO Jeff Kowalski. "Simple viewing and mark-up of documents is no longer sufficient – they need to be able to access powerful 3D design applications, be able to do real design work and not worry about sacrificing performance. This is now possible with technology developed by Autodesk, AWS and OTOY."
Otoy's JavaScript client can also optionally launch a native client that can run the remote session either fullscreen or as a windowed process, using much stronger encryption than the HTML5-based client provides. So far, native clients are available for Windows, OS X, Linux, and iOS.
Otoy is making all of its Octane Cloud AMIs available as a free trial through December 31, 2013 – customers pay only the AWS usage fees. After the trial, each AMI will cost $99 per month plus AWS fees, with no limit on the number of users and no additional royalties paid to Otoy.
In addition, Otoy says it is readying OctaneCloud, a prepackaged service based on its AMIs that targets end users. Customers will be able to order an Amazon CPU instance suitable for running such applications as Adobe Creative Cloud and Microsoft Office 2013 for $9.99 per month, including up to 30GB of cloud storage and 120 minutes of usage. An Office 2013 license will cost an additional $9.99 per month.
OctaneCloud instances with GPU support for running 3D applications will cost $19.99 per month and will include 100GB of storage and 300 minutes of usage. Additional storage will cost 10 cents per gigabyte and additional GPU time will cost $1 per hour.
Otoy says it will start signing up customers for OctaneCloud via its own website later this month. ®