FACE IT: attempts to get Oz kids into IT jobs are FAILING
Is NICTA's new GroupX effort a breakthrough or fuel for the fire?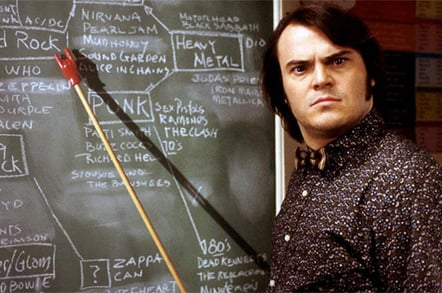 National ICT Australia (NICTA) this week announced that GroupX, a Queensland-derived effort to get more kids into information and communications technology careers in Australia, will go national and run for four years.
GroupX gets out into schools and targets students with what newly-appointed CEO Karsten Schulz says are "activities that make science and technology engaging, fun-filled and playful." If kids get hooked on this stuff, GroupX's links to academia and similar programs run by industry will, it is hoped, widen the funnel of youngsters making it into IT careers.
For as long as I've been doing this - 18 years - Australia's IT industry has complained it can't get enough workers.
So let's all hope GroupX succeeds, but don't put your house on it because the other thing I've seen in 18 years is attempt after attempt to - you guessed it - get more kids into IT careers.
During that time I've seen vendors team with TAFE colleges to steer folks who finished High School but then lodged in dead-end jobs to become MCSEs or CCNAs so they can get on the high-tech fast track. I've seen vendors try, without obvious success, to convince high school students with the marks to enter law school to instead consider careers as enterprise architects.
I've tracked mentoring and apprenticeship-like schemes aimed at helping new industry entrants find a job and survive their first couple of years. I've seen programs aimed at getting those with work experience to add some IT study to their skill-set in the hope they can cross over into the technology industries. And I've seen a zillion attempts to get kids excited about careers in IT by having them compete in coding and/or robotics competitions that looked utterly unlikely to recruit anyone that did not already possess the proclivity for either subject.
Had those efforts succeeded, the industry would have stopped complaining about its talent problems. It's therefore hard not to conclude that separately and together those efforts have either failed outright, or failed to fill the pipeline with enough people.
Of late I've also tracked the new digital technologies curriculum that looks as if it will be taught in Australian schools from 2015.
The draft curriculum has already attracted criticism for not linking well to tertiary studies or careers in IT after students are taught the basics.
What then to make of the comment from NICTA's director of skills and industry transformation Simon Kaplan that he is "very supportive of the national digital technologies curriculum" and is "currently working with collaborators to prepare materials that will help deliver this new curriculum"?
"We are also working through plans to extend the GroupX programme beyond four year," he added. "We are working to finalise the details of these plans and will share them as soon as it is appropriate."
Google and the Australian Council for Computers in Education are also planning to prepare material to help teachers deliver the new curriculum.
That several organisations are lining up behind a national effort to crack this problem is welcome. Let's hope that effort works, because years of beating the industry's head against this wall hasn't eased anyone's headaches.
One last factoid: the Australian Industry Group this week released research saying "93% of employers surveyed reporting that low language, literacy and numeracy levels are impacting negatively on their businesses."
Maybe that's why it's so hard to get anyone to learn coding. ®