Child protection group's creep-catcher passes Turing Test
Online predators stung by avatar of ten year old girl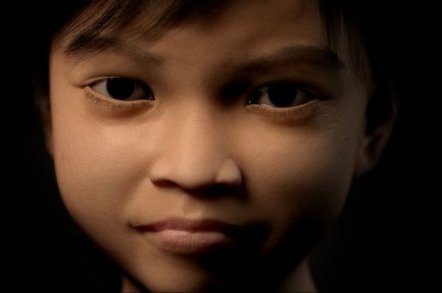 An international sting has trapped "international Webcam sex tourists" from 65 countries by using an avatar in place of a 10-year-old child to solicit viewers into asking for on-camera sex acts.
The avatar, dubbed "Sweetie", was developed and operated by the Dutch arm of international group Terres Des Hommes, and was operated from The Netherlands. The group claims it identified more than 1,000 adults "willing to pay children in developing countries to perform sexual acts in front of the webcam" by using the avatar.
In all, the group claims that 20,000 people approached the "child", and through those interactions, Terres Des Hommes researchers sought further information via social media to try and identify the individuals making the approaches. The group is using its research as the basis of a world-wide petition for governments to "adopt proactive investigation policies", it says.
While the report doesn't identify the list of countries in which predators were identified, other news reports have included Australia, Britain, the USA, Canada, Ireland, Japan and Korea.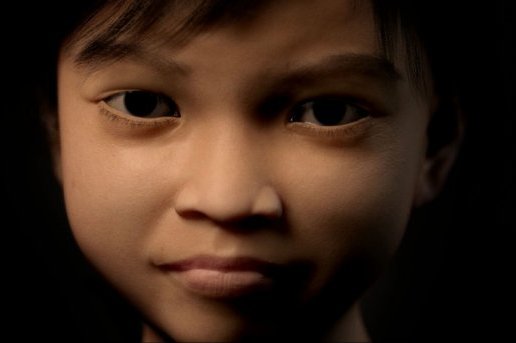 Terres Des Hommes' child-like avatar
Not everybody is delighted at the result. Europol told Reuters that "criminal investigations using intrusive surveillance measures should be the exclusive responsibility of law enforcement agencies", while Andy Baker of the UK's National Crime Agency http://www.bbc.co.uk/news/uk-24818769 told the BBC that "tackling child sex abusers is best left to specialist law enforcement agencies".
Terres Des Hommes defends its actions, stating that it hasn't indulged in entrapment: "Individuals who initiate contact and request a sexual webcam show from someone claiming to be a prepubertal child are not victims of entrapment. Terre des Hommes Netherlands regards those individuals as predators who are actively attempting to abuse children through WCST and who can therefore be considered "inclined" or predisposed to commit this crime."
The group has posted a YouTube video about its use of "Sweetie" here. ®