More Azzurri execs run for the hills, turnover keeps sliding
Staff attrition rates at 18% as two more big cheeses walk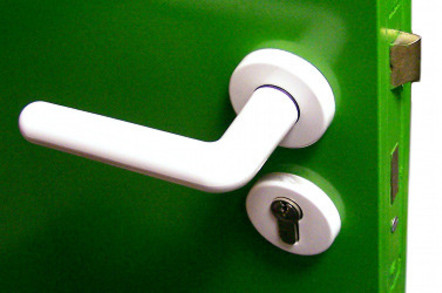 The exit of two more senior figures at Azzurri Comms has spooked the company's sales floor amid falling fiscal '13 turnover and customers expressing concerns about handing projects to the firm.
According to Channel Register sources, morale at the south coast-based integrator has hit rock bottom as the turnaround plan falters and big hitters continue to walk, with attrition rates in the wider workforce at around 18 per cent.
The head of major bid sales, Nick Beardsley, quit after nine years and, according to his LinkedIn account, this month became converged solutions director at Olive Communications. Olive is run by former Azzurri sales director Martin Flick who left at the end of 2012.
Beardsley and his team were the best performers at Azzurri for years, which a sources said "leaves a hole" in the organisation, and made "the rock solid sales and operations people nervous".
The Channel can also reveal that group HR director Noel McGonigle has decided to leave the organisation, a man who, our sources tell us, was working hard to reduce those staff attrition rates.
Other senior figures to have left the organisation in recent years include former CEO Mark Quartermaine (now Juniper UK boss) and director of operations Steve Clark (now CEO at Calyx MS) who split in 2012.
Former customer services and technical support director Steve Catlow (now ops director at Calyx MS) and professional director Stewart Williams (now ops director at IP Integration) left earlier this year.
"The past two years has been crushing for Azzurri with significant departures from the executive management team," said a source.
"General staff attrition is running at nearly 20 per cent which is probably an effect of the loss of the numerous senior managers. It is clear that Azzurri people are defecting to rivals," he added.
Azzurri underwent open heart surgery a refinancing at the end of 2011, at which point the seven-strong banking syndicate effectively removed VC partner Silverfleet and wrote off £224m of unpaid interest, carrying forward losses, bonds and loans.
Sources told us that prospective customers were still put off by the £103m interest-carrying debt burden facing Azzurri, and sliding sales forced another refinance this summer, when the banks wrote off £58m of their debts, leaving £45m in place – of which £25m was interest bearing.
It seems user organisations are nervous about highly geared suppliers in the wake of 2e2's demise - it went down owing hundreds of millions to creditors.
Azzurri's unaudited accounts for fiscal '13 ended 30 June are expected to show sales of £114m, down from £126m in the previous fiscal, and way down on the £149m reported in fiscal '09.
In a statement sent to The Channel - the way Azzurri wanted to communicate - CEO Vim Vithaldas admitted revenues in the fiscal '13 P&L will show a "decline year-on-year, which is in line with many other firms in our sector".
This is true but there are also plenty of channel businesses posting some growth. The problems at Azzurri seem to stem from an aggressive buy-and-build strategy that over the years left it with high borrowings and a disparate business units.
Vithaldas added, "We have pursued a deliberate strategy to walk away from chasing contracts which might look good for the top line, but end up being loss making. This is sound financial practice and is fully endorsed by our backers."
The company did not comment on the latest senior departures or attrition rates. Beardsley was unavailable to comment at the time of writing. ®