US soldiers preparing for civilian life taught coding skills by Microsoft
They've battled the Taliban. Can they now survive Git?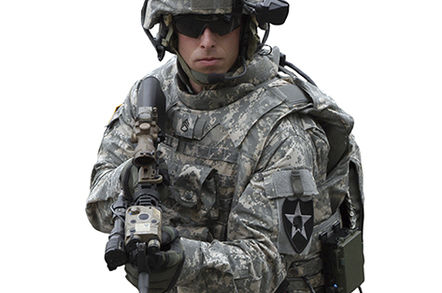 Microsoft has launched a new program aimed at teaching programming skills to active-duty US soldiers as they transition out of the military.
Dubbed the Microsoft Software & Systems Academy (MSSA), the program is a 16-week course designed specifically to prepare veterans for certifications in such fields as software engineering and IT project management.
MSSA has been running as a pilot program out of Joint Base Lewis-McCord (JBLM) in Washington, Microsoft's home state, but will expand to new sites located at key military bases in California and Texas in December, with more states to come.
"Unemployment rates are higher among veterans because it's not always easy for service members to understand where their skills apply outside the military," Lewis-McCord base commander H. Charles Hodges Jr said in a statement. "This program cuts through the uncertainty and helps service members transition into their next missions in the civilian workforce."
The program is open to active-duty service members of all four branches of the US armed forces, as well as members of the National Guard and Reserves. What makes it different from earlier training efforts for civilian life is that the soldiers can begin the coursework while they're still in the final stages of their military service, thanks to a recent law sponsored by Senator Patty Murray (D-WA).
"Providing on-the-job training for transitioning service members into high-tech jobs is exactly what our legislation was written to accomplish," Senator Murray said. "Our veterans have the talent and training to succeed in any workplace, and the technology industry is a particularly great fit."
As MSSA rolls out to additional bases, either Microsoft or Launch Consulting, the company administering the training, will offer job interviews to all service members who complete the training.
The initial group of 22 students who participate in the pilot program will get an even better deal; the companies say they will hire all of them into entry-level jobs as software testers. That bunch is expected to graduate in December. ®