Supreme Court WON'T review Facebook's Beacon settlement
We're going to set up a nonprofit privacy group instead of paying off users... bitch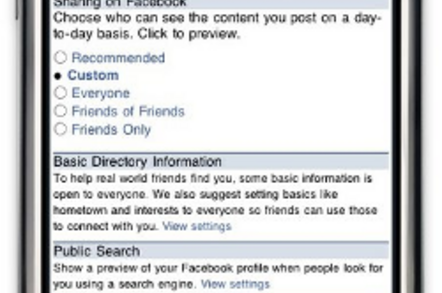 The US Supreme Court has decided to let Facebook's settlement of the Beacon privacy lawsuit stand, despite complaints from users that starting a non-profit privacy rights group didn't benefit the millions of plaintiffs.
In his written opinion, Chief Justice John Roberts said he agreed with the appeals court's decision to let the settlement go through, although he said he was concerned about the growing use of this kind of deal in class action suits.
Facebook users sued after public outcry over the now-defunct Beacon feature, which transmitted details of people making transactions on other websites to Facebook even if they weren't users of the social network. If the person did turn out to be a user, Facebook then published the activity in their profile and broadcast it to their friends' network. To stop that from happening, users had about 10 seconds to opt out by clicking in a pop-up window that appeared when they made the transaction.
Faced with public indignation, the social network quickly backed down and agreed to settle the case for $9.5m. Around $3m of that was to be used to pay the lawyers, but the rest was allocated to set up a not-for-profit group which would focus on online privacy rights, after it was decided that the amount of money each user would get was too little to be bothered about distributing it. This type of settlement is known as a cy pres settlement - an "as near as" form of relief.
The plaintiffs appealed the ruling, first to the appeals court and then to the Supreme Court, saying among other things that the settlement didn't give anything of value to users who had been affected by Beacon and that it was too low. One plaintiff, Megan Marek, also pointed out that a senior Facebook employee would be on the board of the new group and the board would have very few limitations on how it decided to spend the money.
Roberts said that the Facebook case might not allow the Supreme Court to look into "fundamental concerns" about cy pres settlements, like whether they should ever be considered and how to judge their fairness. He added that if a suitable case came up, the court could "clarify the limits" on the use of this kind of deal. ®
Sponsored: Practical tips for Office 365 tenant-to-tenant migration