Assange anounces candidacy for possible WA Senate by-election
With 0.75% of the vote in the last poll Wikileaks Party is clearly on a winner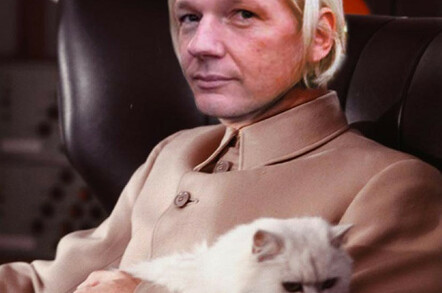 The Wikileaks party, which suffered public division over its decision to direct preferences away from the Australian Greens' very tech-savvy Senator Scott Ludlam in the recent Australian federal election, has caught wind of yet another electoral branding opportunity.
The new chance comes courtesy of an omnishambles in the state of Western Australia, where an almost unprecedented sequence of events has unfolded.
Australian went to the polls on September 7th. In Western Australia, however, senate seats were decided by a mere 14 votes, a result that saw a recount. During the recount, two important events took place: first, a number of votes originally treated as "informal" (that is, incorrectly cast) were re-classified as formal and included in the count; secondly, and most importantly, however, the AEC stated that more than 1,300 ballots had been mislaid between the original count and the recount.
Lots of folks therefore intend to appeal the result and it looks likely Western Australian will need to stage another poll for the state's six senate seats.
The Wikileaks Party has jumped in, and perhaps jumped the gun, by saying if another election were held Assange would be its main candidate.
It's hard not to see this as another stunt.
Assange ran for the Senate in the state of Victoria in the September election and attracted just 41,700 primary votes. The Wikileaks Party's campaign in Western Australia attracted just 9,767 votes, or 0.75 per cent of the total.
The party's campaign was also farcical, as it's preference deals (Australia has a preferential voting system) saw it give prominence to far-right parties in New South Wales, and put Ludlam below a candidate belonging to the agrarian-socialist-conservative Nationals Party in Western Australia. That was bizarre because Ludlam's politics are far closer to Wikileaks than the Nationals.
Gerry Georgiatos, the Wikileaks Party's former lead candidate in Western Australia called it "an injustice" that Assange wasn't elected in Victoria. ®
*In Australia, as in America, members of the Senate are elected on a state-by-state basis. ®
Sponsored: Webcast: Why you need managed detection and response