Need an internet antidote? Try magic mushrooms
Reg hack goes in search of the elusive food of emperors
Following a mild and wet start to autumn, and reports of a bumper mushroom crop, myself and daughter Katarina armed ourselves with a really big field guide, assembled the mutt pack and headed off into the woods.
The reports were correct. Within half an hour we'd stumbled across Amanita caesaria (Caesar's mushroom) - an unmistakable delicacy: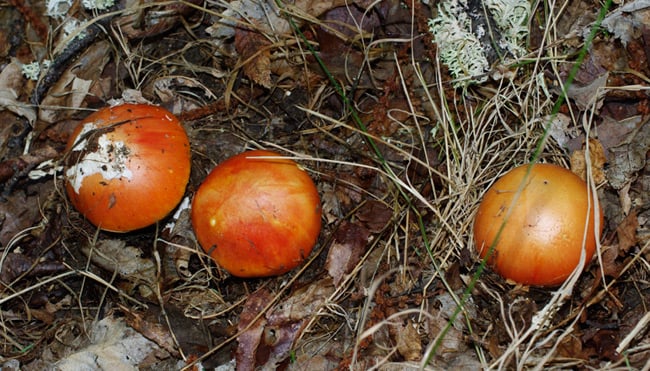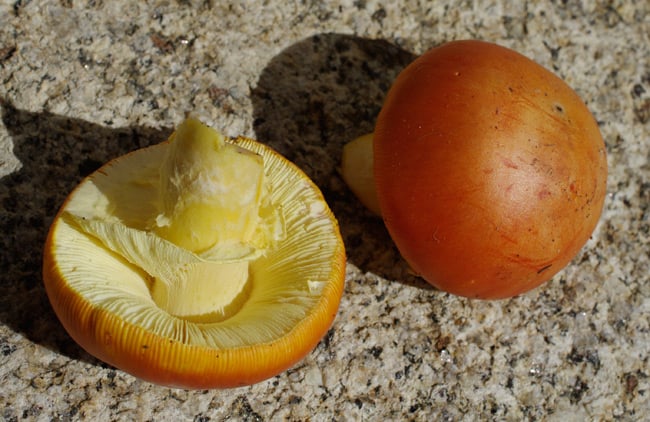 Amanita caesaria is evidently named for the Roman emperors, including Claudius, who apparently ranked it top nosh. Poor old Claudius's penchant for some hot 'shroom action ultimately proved his undoing, as we'll see.
Having scored some caesaria, we were on a roll. The next day, Katarina found the first Boletus edulis (penny bun) we'd ever seen in the village: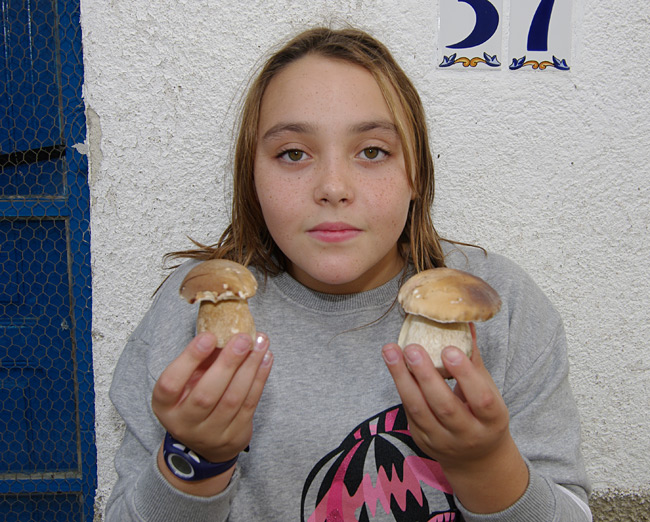 This is technically described as "a right result". Anyone wondering just why the penny bun is so desirable is directed to the price of a ración (medium-sized plate) of Boletus in one of our favourite hostelries...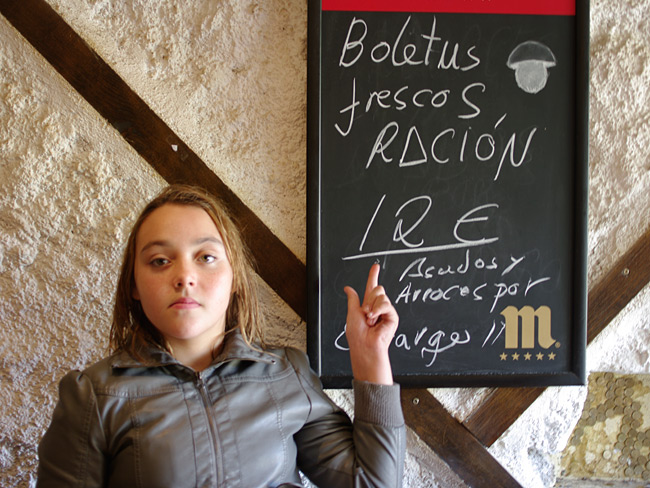 ...and here's Kati tucking into what probably represents around €4 of our own edulis, lovingly fried in a little olive oil with crushed garlic by bar owner Antonio: