Japanese boffins make a splash with bath-based touchscreen
Break the water's surface with something round to create stimulus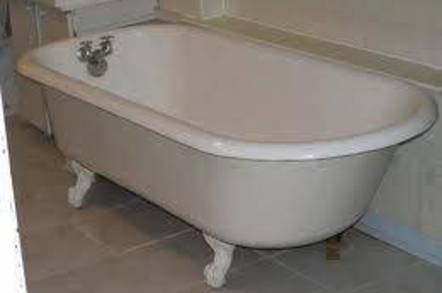 Boffins in Japan have managed to eliminate one of the few remaining downtime havens in our always-on 21st century lives, by inventing a touch-screen display for the bath.
Developed by researchers at the University of Electro-Communications' Koike Lab, the AquaTop uses a Kinect to detect movement and user interaction with an image projected on the bathwater's surface from an overhead device, according to DigInfoTV.
Poking up a finger from underneath the water's surface has the same effect as placing a digit on a regular touchscreen display, allowing the user to move and object about wherever their finger goes.
In a similar way, two fingers will enable the user to enlarge, shrink or rotate an object, while pulling five fingers through the water can be used to delete or pause, according to the university's Yasushi Matoba.
"One gesture I think is especially unique to fluid displays is, you can scoop up an object along with water, and drag and drop it," he explained.
"I think even young children can understand this, just by looking at it, without any explanation in words. If I say, 'put something in this box', ordinarily you'd pick an object up and drop it in. Here, you can do the same thing on this water surface, by scooping something up with both hands and dropping it over a folder."
The AquaTop is also being developed to let users play video games while in the bath – a use case with possibly the greatest commercial potential.
A speaker built in the bath could be used to make the water surface spray up and even to give rather dubious sounding "tactile stimulus" to the user, said Matoba.
"Until now, video games haven't made people feel pain, right? Even with haptic feedback, all that happens is the controller vibrates," he said.
"But with this system, it might be possible to give a tactile stimulus to any part of the body." ®