Oracle makes Halloween-eve request for sysadmin HORROR MOVIES
Uncle
Fester

Larry wants vids of HORRIBLE BUGS he can squash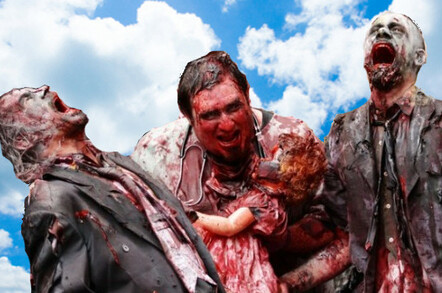 On the eve of Halloween, Oracle has asked sysadmins to send it horror movies, or at least screen-capture videos of the issues they want Big O's support teams to solve.
Oracle has a name for this service: Demo It To Oracle, or DITO for short. The idea is simple: rather than try to explain a bug to an Oracle service chap, or hoping the bug manifests when you fire up a video chat, record the bug at your leisure and send the resulting video to Oracle. Oracle makes no promises about fixing things faster if they can see your horror movies, but does believe it's a more effective approach than a chat.
Big Red's therefore gone so far as to pen a guide (PDF Oracle support account required) to making a good screen capture vid, and recommends the FOSS CamStudio as its preferred tool for making videos its support team will be able to understand.
DITO's been around for a few years now, but Oracle's decided to give it another push the day before Halloween. Is Vulture South alone in finding that timing a bit … well … spooky? ®
Sponsored: Detecting cyber attacks as a small to medium business