Insight warns of $20 MILLION kick in the teeth from Microsoft
Redmond programme overhaul and Blighty's Q3 woes bode ill for enormo reseller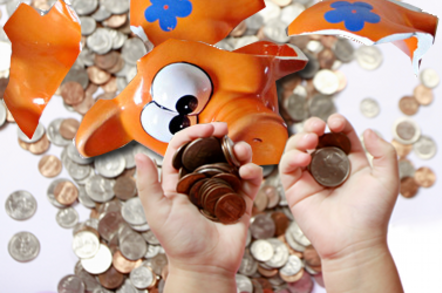 The impact of Microsoft's sweeping channel programme changes were laid bare last night when Insight Enterprises warned investors that its bank balance will be up to $20m lighter next year as the new fee structure takes hold.
As revealed by The Channel back in early summer, Microsoft killed off its two year old Solutions Incentive Programme at the start of this month and replaced it with one that leaves transactional license dealers worse off. This saw the ending of Select Agreement rebates and a dicing of the wider fees structure.
Redmond will pay out more heavily for sales of its cloudy wares, devices and certain other software it deems strategic. Microsoft enterprise partners continue to model the impact, but traditional fees could fall by 50 to 70 per cent.
CEO Ken Lamneck warned analysts on a Q3 results conference call last night that the fee overhaul will hit the profits in its software biz next year.
"Our largest software partner changed its channel incentive program beginning in October 2013. The changes vary in substance in time and across this partner's offerings. Some of these changes are effective immediately and some will become effective, as client contracts renew under the stated terms over the next few years.
"We continue to analyse the program changes related to our portfolio contract and currently believe that we will see between $15m and $20m less in incentives from this partner in 2014," continued Lamneck. "We are looking to take the necessary strategic steps to preserve our profitability and hope to offset this adverse effect of these changes with new business and cost reductions in 2014," said the CEO.
He said with the offsetting activities Insight can still grind out low-to-mid-single digit profit growth next year, but added it was "premature" to predict the impact in 2015 and beyond.
Q3 was a tough quarter for Insight, especially closer to home, where the scale of the task facing incoming EMEA president Wolfgang Ebermann became all too apparent last night as sales in the region declined, profits turned to dust and the UK operation was fingered as the major culprit.
At a global level things could have been worse – sales fell three per cent to $1.15bn but a drop of more than $31m in the cost of goods sold resulted in a $1m year-on-year uplift in gross profit to $168.7m
This work was unpicked, though, as once selling and administrative expenses, and severance and restructuring expenses were coughed up, operating profits at Insight slumped over 14 per cent to $26.2m.
Net profit, after the taxman had taken his $9.1m chunk and other items including foreign exchange costs were discounted, came in at $15m – versus $19.3m a year ago.
Ebermann starts at Insight on 6 January, replacing Stuart Fenton, who resigned in April but left not long into calendar Q3. And for CEO Ken Lamneck the entry of his new exec can't come soon enough.
"He has an established history of driving operational excellence in delivering growth in the mid market and enterprise space across a multi-country footprint," said Lamneck.
And he'll need to draw heavily on his experience. EMEA sales at Insight dropped five per cent to $263.6m as hardware and software sales fell four and seven per cent respectively. This was down to lower shipments of servers and PCs and public sector clients buying less software. Services were up 33 per cent but off a far smaller base, accounting for three per cent of revenues in the region.
Insight swung to a loss from EMEA operations of $3.78m versus an operating profit of $1.4m a year ago. It recorded redundancy and restructuring payments of $1.9m.
Lamneck said the EMEA arm continues to see "weakness" in the mid market operation, something that was called out in the previous quarter, and "lower spending for software products by public sector clients.
The firm has taken corrective action to cut its EMEA cost base to match trade, and, as revealed by El Chan, has cut loose some big-hitting sales folk, including well-known industry figures Gary Butters and Tony Brooker.
Insight has also completed the roll out of an ERP upgrade and this is forecast to make a difference to productivity over the coming quarters.
"However, our UK business is significantly underperforming due to soft market conditions, weak sales execution and systems integration challenges effecting productivity. We believe it will take a few quarters to return to year-over-year earnings growth in EMEA," said Lamneck.
In its North America heartland, sales declined one per cent to $858m with hardware sales down five per cent, software up nine per cent due to a spike in enterprise agreements, and services down five per cent. Operating profit climbed four per cent to $29.3m.
Trade in Asia Pacific slowed 18 per cent to $29.5m and operating income fell 23 per cent to $730k. This drop was attributed to partner programme changes and lower product sales volumes.
The impact of Microsoft programme changes in Q4 will be roughly $2m, Lamneck revealed, but this is built into Insight's guidance for the quarter of expected earrings per share of $1.80 to $1.85. ®
Sponsored: Detecting cyber attacks as a small to medium business