Australian telco tests broadcasts within 4G network
Acronym from hell LTE-B bounces back as LTE-Broadcast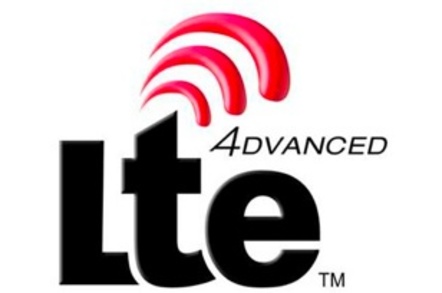 Australia's dominant telco, Telstra, has set free a flurry of excitement by announcing trials of LTE-Broadcast in its network, in conjunction with Ericsson.
The idea is to save on expensive network for content being accessed by large numbers of users at the same time. Examples of such content, Telstra says, include video content and large software updates.
As the carrier noted in its customer announcement: "Each wireless network is built on a finite amount of spectrum – when a network is fully loaded it's usually not possible to just add more spectrum to carry extra traffic - so all customers on that network will experience slower speeds."
LTE-Broadcast devotes a single radio channel to the distribution of content, rather than using one channel per user in unicast mode. There's a double-saving here for the carrier, with less congestion on the radio channels, and a backhaul saving, since only a single copy of the content needs to be transmitted to the base station.
Since there are no LTE-Broadcast supporting handsets on the market, the trial isn't visible to the public – rather, it's a data-gathering exercise in which four TV channels are being transmitted to eight handsets provided by Qualcomm. According to industry newsletter Communications Day, Telstra is hoping that successful trials will help spur handset makers into adding LTE-Broadcast capabilities into their devices.
Ericsson's ANZ chief Hakan Eriksson also said in the long run, carriers would be able to make real-time decisions about whether content should be distributed using LTE-Broadcast: if the same stream was running through a base station to many users at the same time, it would be moved to a broadcast channel.
If Telstra's self-promotion is to be believed, the trial is a good idea because something has to be done to constrain traffic growth on the 4G network, which the carrier claims is running at 23 per cent, per month, roughly equivalent to doubling every three months.
The Register notes that there seems to be some confusion between LTE-Broadcast, and the so-called LTE-B. The two aren't the same thing. LTE-Broadcast, as is clear above, refers to the configuration of a single radio channel devoted to multicasting content within a base station's footprint.
LTE-B, on the other hand, is a non-standard nomenclature that vendors are using in spite of 3GPP entries to that it be ditched. Back in April, the standards body stated: "3GPP recognises that in the marketplace a number of differing terms related to LTE are appearing. 3GPP reaffirms that the naming for the technology family and its evolution continues to be covered by the term LTE-Advanced".
LTE-A refers to LTE releases beyond Revision 10 of the standard, and in spite of the 3GPP's attempt to avoid confusion, LTE-B is being used to refer to technologies being created or discussed for Revision 12.
For example, Huawei's proposals for "LTE-B" include multi-stream aggregation, interference coordination, traffic adaption and spectrum efficiency optimization, under the company's umbrella term FusionNet.
Ericsson hasn't gotten around to creating a company-specific tag for LTE-B yet, but this presentation includes Release-12 proposals such as support for up to eight antennas on the transmitter side, better ActiveAntenna Systems support at base stations, better elevation beamforming support, and coordinated multipoint support to improve sharing of resources between base stations.
In the 3GPP's terminology, all of these remain under the LTE-Advanced heading. But with LTE-Broadcast now being abbreviated to LTE-B, the kind of confusion the 3GPP feared seems to be coming to pass. ®
Sponsored: How to get more from MicroStrategy by optimising your data stack