GOV.UK swells organ donor signups by 10,000 a month
'Bit of clever A/B testing as a side project'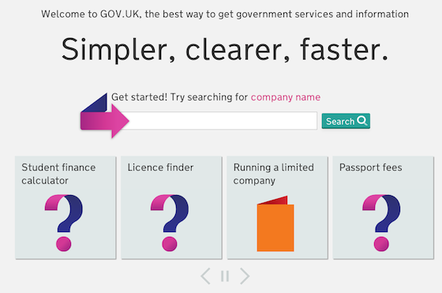 This month, GOV.UK is one-year-old. Operated by the Government Digital Service, GOV.UK replaced Direct.gov and a bunch of disparate departmental sites. Anyone who uses the site can testify that it is cleaner than its predecessors, although we have had complaints that some functionality has been lost in the transition.
But in the month of GOV.UK's birthday, let's talk about a positive. The devs behind the scenes are A/B testing and prototyping everything, and in one example revealed in a speech published last week, their labours resulted in "increased signups to the organ donations register by 10,000 every month, with just a bit of clever A/B testing as a side project".
This nugget is one of many to unearth in James Darling's 89plus Marathon speech, delivered earlier this month at the Serpentine gallery in London Another, from James, a developer at GDS: "Turns out the best way to piss off market libertarians is to make government work."
He questions the political apathy of the software developer community and their buy-in to start-up dreams, urging his peers to join the public sector and make it great. It is "time we stopped making toys for quite rich people to make very rich people even richer" he says.
Making government services great is a noble quest, indeed, and joined up web services is a start. But what about the people who actually run those big transactional government systems whirring away in the background: how do they fit in with GOV.UK's web-centric view of the world?
You can read the text of Darling's speech here. And you can find him on Twitter @abscond. ®
Sponsored: How to Process, Wrangle, Analyze and Visualize your Data with Three Complementary Tools