Google tired of endless AGONY over alleged EU search biz abuse
Will ad giant's latest offer still snuff out rivals? They've just four weeks to pipe up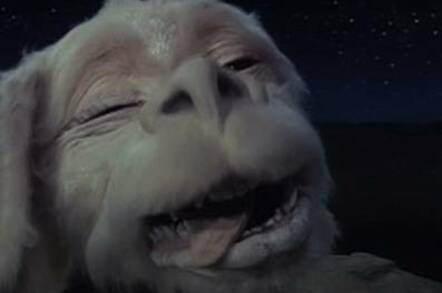 Google is itching to wind things up with the European Commission over claims that the ad giant stifled the online search market within the European Union.
Google's rivals have been granted just four weeks to scrutinise a revised package of concessions that Google recently laid before competition officials in Brussels.
However, despite repeated lobbying from Google's rivals, the commission has declined to open up the company's new proposal to a formal market test.
The Register understands that the EC is seeking answers to specific questions from Google's competitors. The field of questioning is much narrower than the full market test the watchdog conducted in the summer - which led to antitrust commissioner Joaquin Almunia rejecting Mountain View's offer of amends on the grounds that it was unworkable.
Almunia's office, the Directorate General for Competition, is now trying to conclude its own assessment of the concessions Google has submitted in a move to better target the information it has received.
On Monday, the commission sent out 125 copies of Google's offer to complainants in the case and other interested parties. However, the documents came with confidentiality clauses attached.
A source familiar with Google's latest proposal told El Reg - on condition of anonymity - that the company is offering to make links to rival search products more visible, but that they lack the rich content of Google's vertical search results.
We understand that the revised package continues to insist that such content is displayed underneath Google's properties, and, perhaps unsurprisingly, rivals appear to be appalled with the latest offer.
One competitor, Michael Weber, director of Germany-based Hot-map.com and member of lobby group ICOMP, said that the promises Google has made in its new proposal "offer nothing to restore competition and break Google's dominance in search, which is the underlying cause of all the abuse symptoms complainants and consumer organisations are fighting."
He added:
Under the proposal Google can still manipulate search results by downgrading quality specialist sites in any field the search giant already has control of or wishes to conquer.
Weber claimed that Google's renewed commitments to Brussels failed to address online map services. "Clearly Google wants to keep this hot market to itself," Weber argued, before appearing to openly list details from the secret document.
Under this proposal, Google Maps will continue sitting on big interactive billboards above the real search results, while great rival mapping sites languish in obscurity below the fold or somewhere on pages 2 to 99.

If Google offers its aggrieved small rivals [the chance] to bid against each other and pay per-click for slightly enhanced so-called 'rival links' beneath Google Maps' billboards, Google will cash in on its antitrust settlement – I don't see how that is possibly going to restore competition.
Weber said that Google had a stranglehold on the market because of the practice of web browsers and smartphones setting Google's search engine as the default for netizens in Europe. This happens in a similar way to how Microsoft tied Internet Explorer to its Windows operating system, which led to IE becoming a dominant force in the browser market for years until the EU's competition regulator stepped in.
Google commands around 90 per cent of the search market in Europe. Almunia has previously indicated that it was likely that the company was abusing its dominant position. If Google fails to satisfy the commission with a proposal that will fix the EU competition concerns, says Almunia, then sanctions and a huge fine of 10 per cent of its annual worldwide turnover could yet be slapped on the ad giant.
Such potential action remains a very real threat to Google – but, significantly, Almunia is pushing hard to avoid that route, saying he would prefer to restore competition in the search market swiftly.
According to the Wall Street Journal - which was privately briefed by EU officials in Brussels - Google is now saying that it will display three sets of results from competing search engines in a box under its own shopping results.
Rivals will still be told to pay for that privilege, via an online auction system, but Google has apparently lowered the minimum price tag for search terms to three European cents, from a previous cost of ten European cents.
Google, in response to the latest developments in the nearly three-year-long formal probe of the company's biz practices in the EU, insisted it had made "significant changes" that, it argued, adequately dealt with Almunia's concerns.
"Unfortunately, our competitors seem less interested in resolving things than in entangling us in a never-ending dispute," Google added. ®
Sponsored: Detecting cyber attacks as a small to medium business