Steelie Neelie bangs cloudy Euro heads together with EU-wide conduct code
'Trust is bankable' adds EC veep Viviane Reding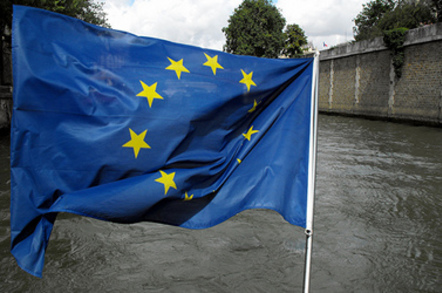 The EU has assembled the clearest cloudy minds known to humanity - on this side of the Atlantic, anyway - to work on a code of conduct that gives small biz customers more comfort in signing up to fluffy white tech services.
"Steelie" Neelie Kroes, vee pee of the EC, seems to think the cloud will generate 2.5 million new regional jobs by 2020 and boost GDP by €160bn – but only if residual users' concerns about contracts are dealt with.
"Trust is bankable - citizens need to be able to trust that the services they use are fair and reliable," said Viviane Reding, veep of the EU's Justice Commissioner.
"We are asking experts to provide a balanced set of contract terms for consumers and smaller and medium-sized enterprises to use cloud computing services with more confidence," she added
The EC would do well to pull its finger out because it has already taken more than a year - last September it pushed out the "unleashing the potential of cloud computing in Europe" - to simply form the expert panel.
The expert panel, we are told, is represented by cloud service providers, consumers, SMEs, academics and legal professionals, all of whom will presumably disappear into a dark room to thrash out the salient points.
The first meeting is set for 19-20 November. Yet, in true EC style, those findings will not be reported back until the spring. The feedback will be used in a policy paper launching a public consultation.
"The Commission is delivering its bit," added Reding.
The findings of that should be back in the EC's hands by sometime early in, say, 2015, which gives the relevant officials some years to bring to bear the economy saving properties of the cloud. ®
Sponsored: Beyond the Data Frontier