Singaporeans BEG government to block website
Politicians weigh in with support for petition to block infidelity-as-a-service site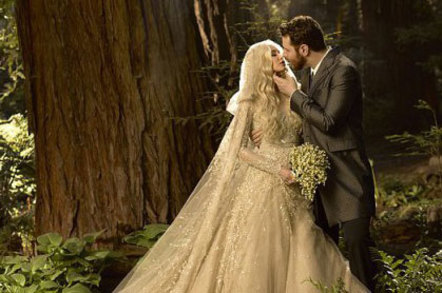 In many nations around the world citizens want their governments to stop blocking access to the web, but in Singapore netizens are asking the government to add more material to its list of sites that won't be available to locals.
The site in question is ashleymadison.com, a dating site for people already in relationships that offers "Life is short, have an affair" as its motto and bills itself as "the world's leading married dating service for discreet encounters." Your correspondent didn't dig too deep – Mrs Vulture South knows how to read browser history logs* – but the service has its own system of credits that must be purchased before one can communicate with other members and makes many, many, promises of discretion. There's also an "Affair Guarantee Program" that guarantees some extra-marital action within three months of purchase, or "we'll refund you the amount you paid AshleyMadison.com for participating in the Program."
The site has courted controversy just about everywhere it opens, for obvious reasons, but as its services aren't illegal it eventually manages to get up and running without too many hassles.
Singapore may be a bridge too far, because as Tech In Asia points out, nearly 25,000 locals have signed a Facebook petition calling for the island nation's government to block the site before it corrupts marriages and destroys families.
Politicians have become aware of the campaign and endorsed its message, although there's little sign of action to block the site.
If politicians decide to take that step, Singapore already blocks some smut sites through its Ministry for Communications and Information and the Media Development Authority, which can block incoming traffic or compel internet service providers to do so. That policy that doesn't attract enormous domestic criticism, but the same can't be said of a, recent scheme forcing news organisations and even blogs to obtain publishing licences. Sites that don't toe the government's line may not get licences, which are priced steeply enough to be a problem for smaller publishers.
AshleyMadison.com has said it plans to open in Singapore in 2014, leaving time for legislators to amend the nation's blacklist.
For what it is worth, AshleyMadison.com doesn't think it's a threat to society. The site's FAQ says it does not encourage infidelity, recommends that "if you are having difficulty with your relationship, you should seek counseling" and suggests that its services help "fill your unmet needs" if all else fails. ®
* Yes, I could have checked out the site in incognito mode, but I prefer to have my browser history recorded (by the browser and the NSA – hi guys) so I can revisit sources. ®
Sponsored: Quit your addiction to storage