You've spent $1,500 on Glass. Now Google wants you to sell more specs
Friends don't do let friends buy ad giant's techno-goggles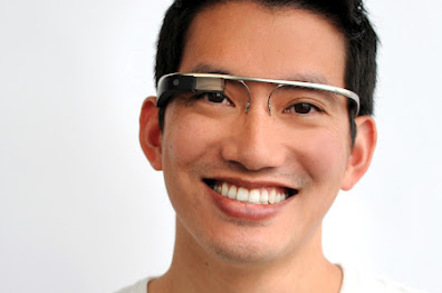 Google is giving wearers of its Google Glass augmented-reality spectacles the chance to act as its unpaid sales force.
The scheme for "Glass Explorers" – early adopters of the ad-slinger's computerized eyewear – was announced by the company today, along with information on a new model for folk who need to wear prescription frames.
"Over the next few weeks, all Explorers will have the opportunity to invite three friends to join the program," the Big G beamed in a blog post. "They'll be able to buy Glass online and can have it shipped to their home, office, treehouse or igloo."
After a spray of El Reg's patented acidic cynicism formula, Google seems to be saying: "if you've paid $1,500 for a pair of Google Glasses, you can now try and get your friends to buy a pair of the pricey specs as well – and we won't even charge you for the privilege of selling a Google product!"
It's the same tactic the company used for the rollout of Gmail, though we might add that Gmail didn't cost any money to join, and so getting a prod from a friend to sign up for the reasonable mail service wasn't as obnoxious as a Glass invite.
The rational behind this soft launch approach seems to be that early adopters will likely be pro-Glass enthusiastic techies who can push the devices to their limits and give Google valuable information on how the product is used in the wild.
If that sounds to you like the sort of thing that Google would have had to pay focus groups for in the past, you'd be right! But this approach lets Google a) not pay people for their opinions, and b) recoup some of the Glass cost by charging $1,500 for a pair.
"We're counting on you to get Glass to the people you think will make great Explorers. More Explorers means more feedback, and more feedback means better Glass," is what the advertising goliath actually said.
Alongside turning its existing Glass cultists into product spammers, the company also announced that "later this year, all Explorers will have a one-time option to swap out their existing Glass for a new one."
The new glasses will work with "future lines of shades and prescription frames," the company said, and it will come with a mono ear-bud to better plug folk into the company's ad-backed internet systems. ®