Daisy Group hoovers up Indecs Computer Services for £18m
Yet another notch on channel bedpost for acquisitive comms player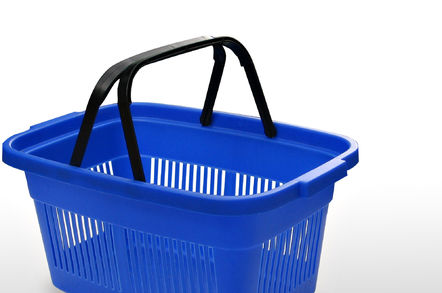 Serial swallower Daisy Group has carved another notch on the IT bedpost after coughing £18m to consume mainframe support and maintenance specialist Indecs Computer Services.
Redditch-based third party maintainer ICS provides tech support on servers from multiple vendors including HP, IBM, Dell, Oracle and Cisco with Daisy claiming 80 per cent of the revenues are annuity-based.
On top of supporting legacy hardware, ICS also resells new server kit, consultancy services, and time and materials services.
Customers include private sector clients including NTL, Lloyds Bank, Phoenix IT Services, Cable & Wireless and Fujitsu.
The deal is the latest conquest in the IT channel for Daisy which earlier this year took over relative minnow The Net Crowd, a Berkshire-based IP data specialist that resells networking kit by HP, Cisco and Juniper.
Daisy also hoovered up 2e2's data centre operations after the integrator went into administration in January, and took on the former CTO Nathan Marke back in April to bolster its technical skills.
Bolting IT services alongside the traditional comms biz is an area of growth for Daisy, which had been looking for the ability to provide on and off-premise support in the shifting world of tech delivery models.
"[It gives] the group the ability to support businesses on legacy IT systems as well as those investing in cloud solutions and cloud based data storage," said Matthew Riley, chief executive at Daisy.
Beefing up tech services also gives rise to more cross selling among Daisy's various divisional sales people, at least that is the idea.
In the last set of filed group accounts for ICS at Companies House, sales in the year to 30 JUne 2012 were £9.7m, up from £7.3m and it made an operating profit of £851k versus £325k.
Daisy said today that in the 12 months of fiscal '13, unaudited management accounts of ICS included revenues and earnings before interest, taxes, depreciation and amortization of £10.6m and £2.6m, respectively.
In its most recent full financial year, Daisy recorded revenues of £351.5m in the twelve months to 31 March 2013, and an operating loss of £16.7m from £13.1m in the previous fiscal year.
Sponsored: Minds Mastering Machines - Call for papers now open