Space, digitisation and storage. Astronomy Legacy Project has it all
Crowdfunding preservation of 220,000 fragile plates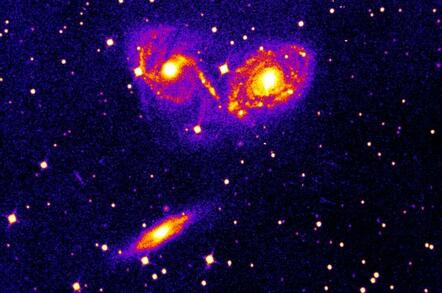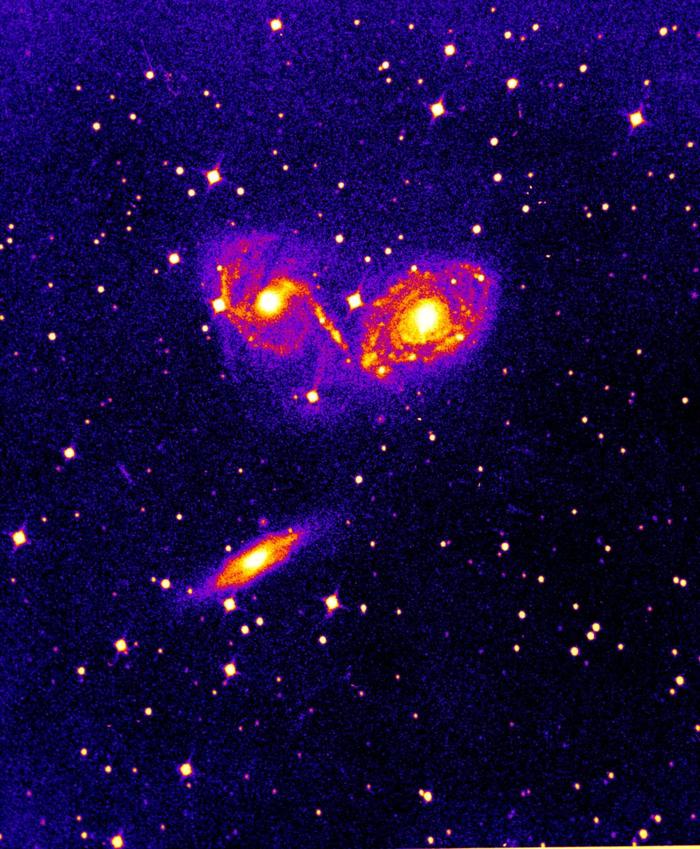 Photographic plate image of the colliding galaxies NGC 6769, 6770, and 6771. These galaxies are located 190 million light years away. The photograph was taken September 21, 1954 using the 74-inch telescope at Radcliffe Observatory.
Nestled in a 200 acre campus in western North Carolina, the Pisgah Astronomical Research Institute (PARI) is home to possibly the world's biggest library of astronomical photographic plates - some 220,000 images taken between 1898 and 1993.
The Institute's Astronomical Photographic Data Archive (APDA) team says there is much to explore with this photographic treasure trove, which represents perhaps 20 per cent of all the plates in North America.
It estimates the archive should contain at least 40 undiscovered novae – but the images are fragile and their analogue data is difficult to access.
Nothing that an expensive – but not astronomically so – Optek digital scanner, a hired hand, and volunteer labour couldn't fix.
So, as is the way of the world, this non-profit institute has jumped on to Kickstarter to seek crowdfunding for the Astronomy Legacy Project (ALP) — to take the "diverse and rich data set of 20th century astronomy into the 21st century digital world", according to director Michael Castelaz. He says unexplored astronomical research areas will emerge as "century-old analog data is made accessible in digital format online".
And once digitised, the archive will be shared with the world through the Astronomy Legacy Project website.
The APDA preservation project is seeking $67,000 in the first instance to digitise two collections held in the archive, and there is 24 days to go.
This way for Kickstarter. ®