Quantum returns to loss-making after Microsoft royalty blip
Stabilised business facing choppy markets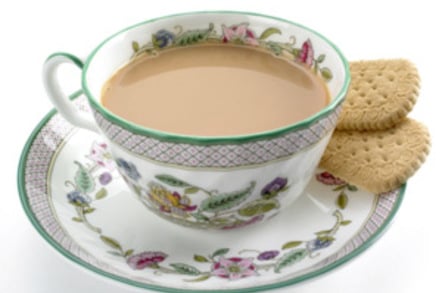 Quantum has returned to its old form after last quarter's one-off Microsoft royalty-driven profits lift, with shrinking revenues and a loss in its second fiscal 2014 quarter.
The quarter finished on 30 September, with revenues of $131.4m, 11 per cent down annually and also sequentially. There was a loss of $5m, contrasting with the previous quarter's $3m profit. At least it was less than the year-ago quarter's $12m loss.
Sales were down because of weakness in Asia and a US federal government spending slowdown, aka Tea Party budget madness. Quantum was able to report "record revenue from sales of its big data management and archive solutions and … a higher gross margin rate and improved operating income … over the same quarter last year." Big data and archive revenues rose 36 per cent year-over-year.
CEO John Gacek mentioned "several key Lattus storage object deals" which helped drive up Quantum's gross margin number.
In the earnings call, Gacek added that Europe was weak too: "Weakness in federal sales was one of the primary causes of our revenue result for the quarter being below the low end of our guidance range and the other factors being the weakness in Europe.
"In both cases, revenue came in below our low end of our expectations. The weakness in Europe was across all products, but it was not across all of Europe. We did see strength in Central Europe, but the revenue in the rest of Europe was below last year and at the low end of our expectations.
"In the US federal space, the weakness was tape and DXi revenue. However, like other companies, we believe that deals that got hung up in the uncertainty leading up to the federal shutdown may still materialise this quarter."
CFO Linda Breard mentioned "a 30 per cent decline in DXi revenue and a 15 per cent decline in tape automation systems revenue. … Branded tape revenue declined 20 per cent or approximately $5.9 million year-over-year, primarily due to a decline in revenue from our enterprise tape automation system."
There was a pleasant surprise however: "Despite the year-over-year revenue decline, we acquired over 100 new branded midrange and enterprise customers in Q2."
In response to a question about stabilising tape and other revenues from analyst Chad Bennet, Gacek enlarged on the tape decline impact: "There's no question tape is a mature market, and we've had great success as the share leader in that space. But it is about 2/3 of our business. It does drive the bulk of our profits."
Gacek thinks that Quantum has stabilised its tape and deduping disk-to-disk DXi business by judicious pruning and there is still growth to be had in both areas.
Bennet responded: "So I guess maybe the definition of stabilisation is a little different. I mean, if I look into your next quarter guidance, and obviously I got to make my own assumption on the mix between disc and tape, I mean, you're going to be down in those areas, again, 15 per cent to 20 per cent year-over-year. So assuming you actually hit your guidance, so what am I missing about the stabilisation?"
Ouch!
Gacek refused to comment on bid speculation for the company.
Quantum's game plan is to cut costs while not impacting revenue growth so it can make profits. With tape being the dominant part of its business, and steadily declining, that is a very hard furrow to plough, especially with choppy, unstable markets in Asia and Europe, and Tea Party budget madness in the USA.
Next quarter Quantum expects revenues increasing to between $133m and $143m – which is good, it didn't forecast either a loss or a profit though. ®
Sponsored: Detecting cyber attacks as a small to medium business