How to find OS X Mavericks' 43 hidden photogenic beauties
Nifty photos Apple stuffed away from your prying eyes, now revealed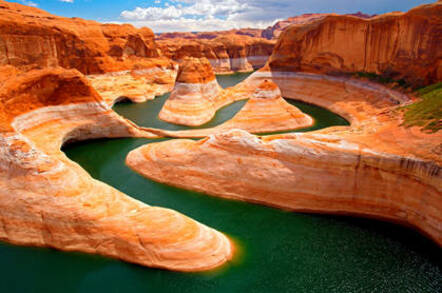 Pics As it did in OS X 10.8 Mountain Lion, Apple has hidden away a fine collection of forty-three 3200-by-2000-pixel photos in OS X 10.9 Mavericks that it intends you to use in the default screensaver. If you know where they are, however, you can also use them for rather lovely desktop backgrounds.
OS X Daily found them in Mountain Lion, and Lifehacker tracked them down in Mavericks, hidden less deeply.
In Mountain Lion they were stuffed away in /System/Library/Frameworks/ ScreenSaver.Framework/Versions/A/Resources/Default Collections/, but in Mavericks they're in /Library/Screen Savers/Default Collections/. Note that the new location is not the user-level ~/Library, but simply the file system root-level /Library.
The images are in four categories; here's a sample of each – click for a full-sized image:
National Geographic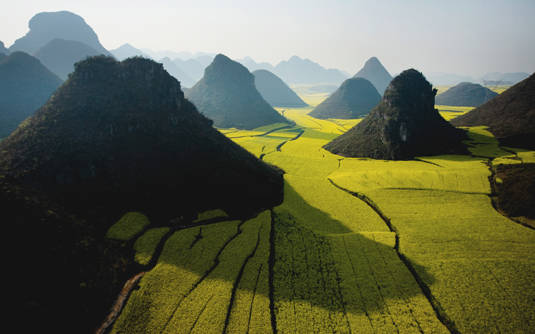 Aerial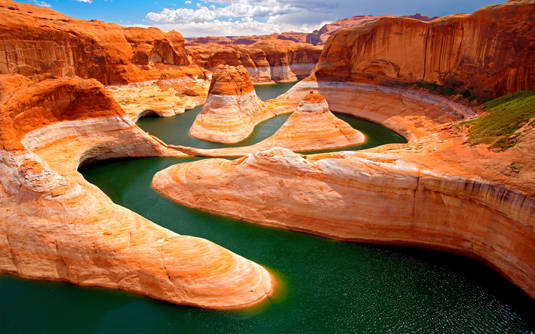 Cosmos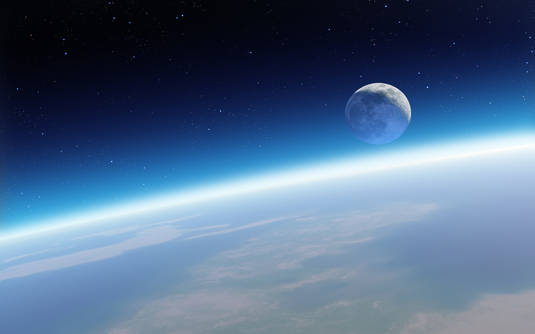 Nature Patterns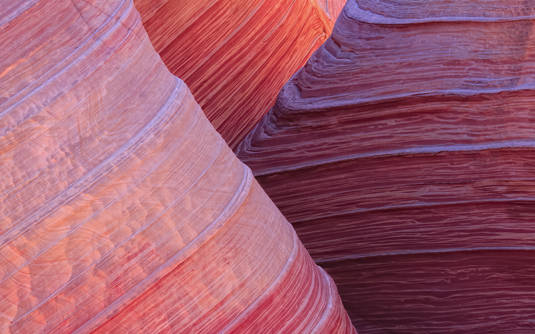 Here's how Apple wants you to use the images in /Default Collections, accessed by launching System Preferences, choosing Desktop & Screen Saver, and clicking on the Screen Saver tab: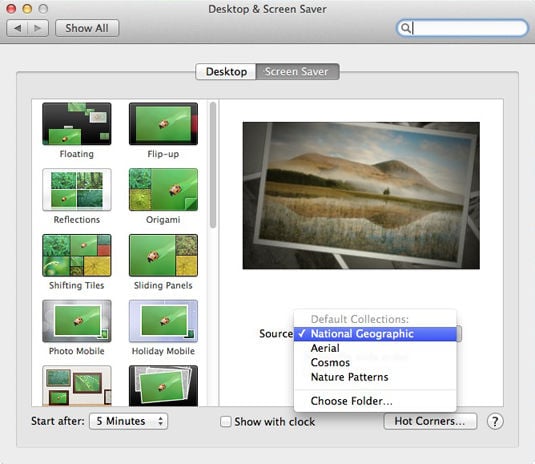 But if you'd prefer to browse through the 43 images and choose one or more for your desktop background, go to the Finder, press Shift+Command+G, in the Go to Folder dialog that appears type /Library/Screen Savers/Default Collections/, peruse the images at you leisure, and copy any that you find fetching into a convenient folder.
Then launch System Preferences, choose Desktop & Screen Saver, click on the Desktop tab, click the "+" sign in the lower left, navigate to the location into which you moved the images, and knock yourself out. ®
Sponsored: Detecting cyber attacks as a small to medium business