Samsung to take stake in Gorilla Glass maker Corning after LCD deal
Armoured window bods slurp joint venture stake for ten year supply deal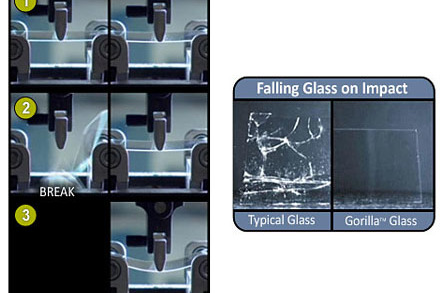 Gorilla Glass maker Corning has announced that it's going to buy out Samsung Display's stake in their LCD joint venture, in a deal that gives Samsung Electronics a 7.4 per cent stake in Corning.
As well as having a foot in the firm, Samsung will also get a new ten year glass supply agreement for its mobile devices and tellies.
Samsung is getting convertible preferred shares with a face value of $1.9bn for its part of the joint venture and is investing an extra $400m for more stock. If the shares were converted, it would give Sammy just over seven per cent of Corning. The deal is that the shares are convertible at $20 per share after seven years, although Corning has the option to force the conversion if stocks hit $35.
"Our new long-term supply agreement will provide Corning steady demand in the global LCD market," said Corning CEO, chairman and president Wendell Weeks.
"By leveraging [the joint venture's] fusion-based manufacturing assets, we will further extend our leadership in advanced glass. This affords us greater flexibility in servicing customers, managing capacity, and minimising capital spending as we expand production of Corning Gorilla Glass and pursue new specialty glass applications."
Corning also gets access to additional cash flow from its share of the money on the joint venture's balance sheet and the guaranteed sales in the ten year deal.
"The transaction should add approximately $2bn in annual sales; $350m in incremental profit before special items; and approximately $500m in additional cash flow to Corning," Weeks added. ®
Sponsored: Detecting cyber attacks as a small to medium business