Cisco: Us, competing with Amazon's cloud? You're having a laugh
But competing with everyone else? Define compete...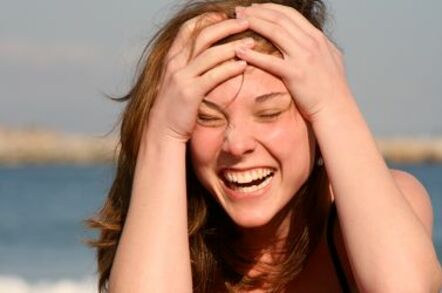 Canalys Channels Forum Cash and acquisition-stuffed Cisco insisted today that it had no plans to offer its own public cloud. Or at least, not one that competes with industry giant Amazon.
Maciej Kranz, vice president at Cisco's corporate technology group, named Amazon specifically in a litany designed to show that the $121bn internet behemoth really just wants to help people, particularly industry partners who might be smarting at some of its recent recent initiatives.
The comments came after Kranz regaled delegates at Canalys' Asian Channels Forum in Bangkok with ways in which the Internet of Everything promises untold riches over the next decade. As everything from factories to fridges to cars become connected, there was a $14.4tn revenue opportunity which would accrue to partners as well as vendors.
He also said that the connected car offered the prospect of being able to continue a heated on-the-road conversation with one's wife and kids without the fear of fatal distractions, as cars took over the minor task of obstacle avoidance from argumentative humans.
However, Canalys boss Steve Brazier noted that while Cisco pushes its internet of everything vision, other tech heavyweights were building out their own cloud offerings alongside their discrete tech portfolios. Would Cisco find the temptation of shifting from kitting out over vendors' clouds to offering a wholesale cloud itself too much to bear, Brazier asked?
Kranz said it was part of the vendor's DNA to partner with companies: "We're here to help you build your cloud services."
The networking vendor's forays into analytics, storage, servers and consulting were all geared towards helping others build out their infrastructures, he argued, rather than inflating its own cloud offering for customers.
More specifically, he said, "We don't plan to compete with Amazon."
That could be construed as leaving wriggle room for Cisco to take on other, less dominant providers, such as HP or IBM - vendors that also have product lines that compete with Cisco.
Pressed by Brazier whether that meant the company had no designs on building out its own public cloud offering, he repeated, "We don't plan to compete with Amazon."
Pressing on with the competition theme, Brazier asked how Cisco's recent acquisition of flash storage vendor Whiptail affected its long-time relationship with EMC. Kranz referred to an answer from EMC's Bill Scannell at an earlier session at the conference.
This pitched the deal as relevant to the server side, with Cisco integrating flash into its UCS servers, rather than having designs on the array business which EMC dominates – therefore avoiding any naked clash between the two partners.
"It's a great answer," said Kranz, adding, "from our perspective, it enhances the the UCS, and makes it more valuable."
He added, "We have no intention of competing in the storage business."
Similarly, Brazier asked how its recent activities affected its relationships with VMware – or, indeed, VMWare's forays into software defined networking through its Nicira buy. Kranz said the VCE strategy made it clear where the firms partnered, and where they competed: "VCE is as strong as ever."
So it was little surprise that when Brazier quizzed Kranz on the rise of Cisco's consulting business and whether this was likely to make traditional partners uneasy, Kranz replied: "It's nothing new. We've had consulting for a long time."
So there you have it. Cisco isn't going to compete with any of its partners, or its channel, as it chases that $14.4tn revenue opportunity offered by the internet-of-everything-including-having-your-cake-and-eating-it. ®