Coraid and CommVault team up, grab biz barons' backup from HP, Sepaton
We'll do the front end, you take the back end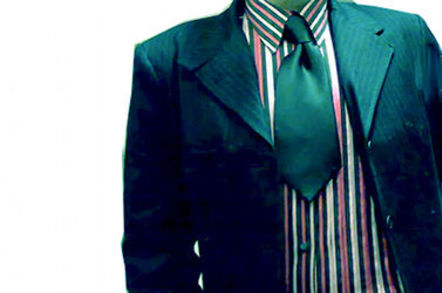 Comment At IP EXPO, Coraid and CommVault were flaunting their love after partnering up on a new venture to provide scaleable data management and protection solutions for enterprise folk.
Coraid said CommVault was a great door-opener, and said that together they were capable of taking on players like Sepaton and HP for the Simpana back-end storage array role.
Coraid is a startup selling SRX EtherDrive storage arrays accessed via the ASoE protocol, an open block storage access standard that only Coraid uses (think AoE SAN arrays). We're told it's light-weight in protocol overhead terms, fast and simple – in that you don't need Fibre Channel to have enterprise-class SAN facilities.
EMEA VP Pete Godden explained that Coraid is partnering with CommVault, supplying back-end storage to CommVault's enterprise-standard Simpana front-end backup and archiving software.
"Interesting," we said, "Sepaton has just announced the biggest bad-ass deduping backup array, VirtuoSO. How does a Coraid-CommVault combo match up to that, with its 126TB/hour ingest rate?"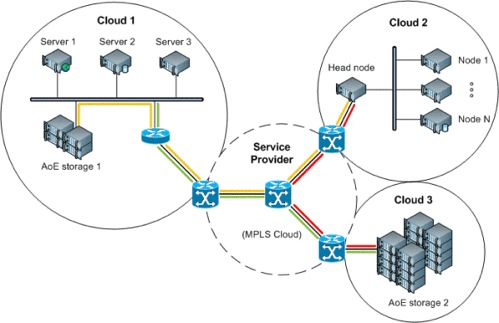 AoE network diagram
Godden said Coraid could match that with CommVault. Take one SRX array with a 3TB/hour ingest rate and add another 41 to it to reach 126TB/hour. CommVault does the dedupe with the SRX just storing the data, like the HDS HUS or VSP arrays behind Sepaton's deduping heads.
A basic 3-node Sepaton config costs $344,000 or so. And a 3-node Coraid/CommVault set up? The standard Coraid configuration with CommVault is priced at $50,000 for 96TB usable (128TB raw) storage. Customers can start with one appliance and scale out as their needs grow; that comes to $390/TB.
Godden dropped an interesting titbit into the conversation; Coraid has replaced HP at UK customer Xentrall, a UK public sector partnership between Stockton-on-Tees Borough Council and Darlington Borough Council.
Again, it was a CommVault-led deal and the back-end HP array couldn't ingest data from CommVault fast enough, with the result that backup was taking too long. Coraid has produced a case study which doesn't identify the particular HP storage product. However, the LinkedIn entry for a Xentrall engineer, Andy Pointon, mentions "3PAR storage OS updates." A Xentrall recruitment document also mentions a 3PAR SAN.
Coraid's case study says that, during 2011, Xentrall Shared Services began seeing performance issues with its production SAN, with limited throughput within the CommVault-based daily backup, which ran over into the next working day. According to the case study, switching the back-end array to a Coraid SRX4200:
Freed up 120TB of space on the production SAN.
Increased throughput performance from 195GB/hour to over 4TB/hour.
Peaked at 7TB/hour with overnight backup.
Saved more than £100k in capital expenditure to expand SAN storage space.
Completed backups quickly enough for full backup replication to the Xentrall DR site to finish ahead of its backup window, providing headroom for service growth.
Xentrall's strategic technical architect Chris Oates said: "The [Coraid] price point was well below what we would have spent on additional storage with the incumbent vendor," meaning, we understand, HP.
The new Coraid worldwide sales VP has just been announced: it's Keith Carpenter, joining from Virident, which has just been bought by WD for its HGST subsidiary. In his previous position at Virident, Carpenter was was sales VP for the Americas.
Coraid may IPO around the end of 2015, which should make its VCs happy. ®
Sponsored: Practical tips for Office 365 tenant-to-tenant migration