Hybrid Windows laptop-slash-tablet fails to halt toilet-bound PC market
It's Android and iOS's world now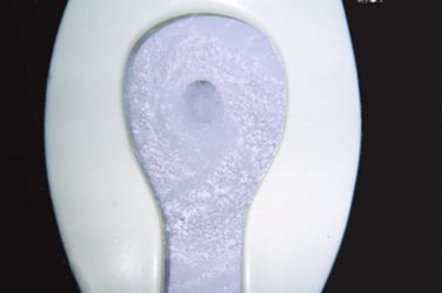 The PC market may be in decline, but demand for hybrid laptop-cum-tablets will nearly double this year and again next, market-watcher Gartner has forecast.
Validation for Intel's new approach to notebook computers then? Not quite. While Gartner reckons some 18,598,000 "ultramobile PCs" will have shipped during 2013, almost twice as many as the 9,787,000 that shipped in 2012, the figure is still way, way below the number of tablets the researcher expects to have shipped this year.
That total, says Gartner, is 184,431,000. That's almost 10 tablets for every ultramobile shipped. Most of these tablets run Android, some run iOS.
Gartner defines an ultramobile as a gadget that "marries the functionality of a PC and the form factor of the tablet". Kit like Microsoft's Surface and the "convertible", two-in-one Ultrabooks Intel has been touting of late.
Tablet growth isn't as high as it is with the ultramobiles – 53.4 per cent to 90.0 per cent – but what does that matter when the sheer number of tablets shipping is so far beyond the number of ultramobile PCs out there. Ultramobiles represent an opportunity for computer-makers, but not the favourable market that the tablet arena continues to be.
Desktops and traditional notebooks will still outsell these other categories, mind: some 303,100,000 units will have shipped during 2013, suggests Gartner, though that represents a year-on-year decline of 11.2 per cent. The rise of the ultramobile isn't enough to offset the decline in regular PC shipments, which amounts to 38,173,000 machines.
Meanwhile, some 64,228,000 more tablets will ship this year than last.
Punters prefer smaller devices. A recent consumer study that Gartner conducted in Brazil, China, France, Germany, Italy, the UK, the US and Japan showed that the average screen sizes of the tablets in use across the countries ranged from 8.3 inches to 9.5 inches. Around 47 per cent of the consumers surveyed owned a tablet that was eight inches or less. ®
Sponsored: Minds Mastering Machines - Call for papers now open