Pure Storage plots to KILL EMC VMAX
Multi-array manager on the agenda but disk, not flashy rivals, is the takedown target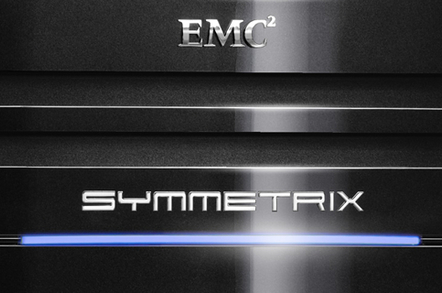 Flash challenger Pure Storage has signaled its desire to chip away at EMC's installed base of Symmetrix VMAX, rather than getting into a drag race with other solid state contenders.
"We are going after VMAX," Pure's presidente David Hatfield told The Reg at VMware's vForum in Sydney yesterday. "Arrays that use 10,000 RPM or 15,000 RPM disk drives are our target."
Pure thinks VMAX users are susceptible to its fast-ish MLC flash offering because it offers a simple way to scale, thanks to Pure's intention to adopt whatever Intel can offer it to make arrays and SSDs go faster in future.
Throw in an installation and migration process that the company asserts takes mere hours and the fact that the likes of VMAX periodically require replacement, and Hatfield thinks it has a way to grow its business at EMC's expense. Add that Pure throws in inline dedupe at crazy low prices, and Hatfield thinks he can also nobble EMC's Data Domain business.
If there's a weakness in his plan, it's that Pure doesn't yet scale out. The company gets the benefit of Moore's law as applied to storage and talks a good game about adding disk drawers to boost capacity, but isn't yet in the game when it comes to managing multiple arrays as a single logical entity.
Hatfield says the company is working on a "control plane", but for now says it is more important to scale up than out.
He's also happy to offer an array that can do desktop virtualisation comfortably, rather than designing a screamer to do it at speed.
"So customers want more IOPS? They do want to go from 200,000 IOPS to 400,000," he said. Jumping to a million IOPS may be possible, but isn't yet in demand other than in exotic applications. Pure's happy to play in the mainstream for now, making VDI and messaging its targets, rather than high-frequency trading.
Asia is also in the company's crosshairs. Hatfield visited Sydney to formalise the commencement of operations in Australia and New Zealand (where storage veterans Nigel Peach and Phill Ness are aboard). Pure has also targeted Japan and Korea, is considering Vietnam, and also has a presence in the Philippines. The inevitable Singapore office is also about to open for business to serve the domestic market, and the many other nations easily served from the city state. ®