Distributing Microsoft gear in UK? You might not be for much longer
Axe may fall in Redmond's new device and service era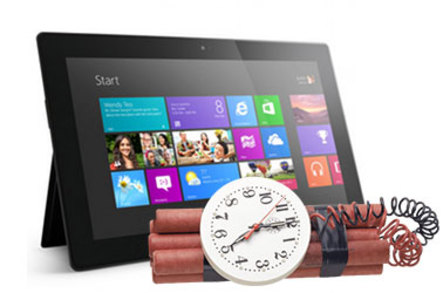 Microsoft has put out to tender its UK distribution contracts in a bid to ascertain if those already on board can be trusted to take the new services and device mantra to market.
Seven UK wholesalers were forced to submit responses to an "enormous" Request For Proposal by 10 October and will be sitting on their hands for a month until they are informed of their fate.
A PR man at Microsoft told us the firm has already "begun one of the most significant transformations in its history".
"As such, Microsoft is reviewing the distribution and partner landscape to plan for future distribution," he told El Chan.
And there was us thinking all Redmond had done was release a couple of Surface slabs and some cloudy wares - both of which were taking a huge sales effort to find homes.
"The purpose of the RFP is to review which distributors are best positioned with respect to complementary product lines, including Windows OEM devices, supported by advanced sales and marketing competencies," the PR man added.
RFPs take place every couple of years for most tech vendors. Microsoft's last one was in autumn 2011 when it reviewed the OEM distributor line-up. It ended up removing Avnet and Northamber.
Currently, Microsoft has four volume license and fully packaged product distributors – Westcoast, Tech Data, Ingram Micro and Avnet – and three OEM-only disties: Micro P, Enta Technology and VIP.
Channel chatter has already begun on which distributors may be forced out after the review.
"I can't believe Microsoft would ask us to go through such an enormous RFP if it were not going to reduce numbers," said one.
Microsoft is expected to take 30 days from 10 October deadline to submit RFPs, and any decision is expected to be implemented from 1 January 2014.
The software licensing devices and services firm said it "seeks" to cuddle up to distributors that "create demand" for its stuff, and give reseller customers a "good experience".
"We expect to communicate the outcome of the RFP process to distributors in the UK during November," the PR man at Microsoft told us. ®
Sponsored: Detecting cyber attacks as a small to medium business