LIVE CHAT: You, El Reg, experts chat about Win 8.1 and Surface 2
Redmond plays its Christmas slablet and PC cards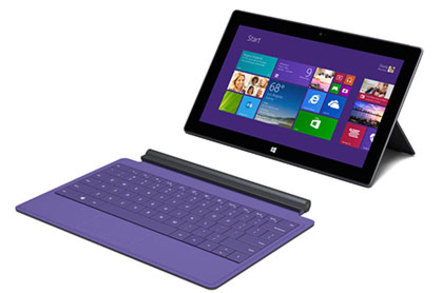 By the end of next Tuesday – 22 October – Microsoft will have played all of its Christmas cards.
Two new Surface slabs will have officially launched and Windows 8.1 will be working its way through shops, PC makers and download servers.
Surface 2 and Surface Pro 2 will bring new chips and graphics processors to make things faster; 10 hours battery life – honestly, this time Microsoft says; up to 512Gb storage; and a slimmed-down shape.
Windows 8.1 brings back both the Start button and the Classic desktop that Microsoft murdered a year ago in Windows 8.
Redmond wants its share of the massive tablet market, sales of which, analyst IDC reckons, will be bigger than the sales of PCs this Christmas for the first time ever.
Problem is, while the usual gadget titles wet their pants on Surface features, there's hardly any in stock to move the market even in the US – while Androids are piling up and Apple will likely pull something big out of Santa's sack.
As for the PC business upon which Windows 8.1 will be relying, that's in its sixth successive quarterly decline.
All-About-Microsoft's Mary Jo Foley, ITWriting's Tim Anderson (who reviewed Windows 8.1 for us here and Server 2012 here) and Reg software editor Gavin Clarke joined readers fresh from the Surface 2 launches for a Surface 2 and Windows 8.1 Live Chat on 23 October.
You can read the discussion below. ®
Sponsored: How to get more from MicroStrategy by optimising your data stack