Google stays tight-lipped on IE9 Gmail, Apps death sentence
Chocolate Factory's browser support policy in U-turn mode?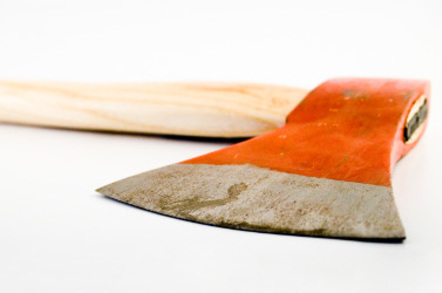 Google seems to have U-turned on providing Gmail and Google Apps support for Microsoft customers glued to an increasingly outdated version of the ever-unpopular Internet Explorer browser.
Gmail, Apps, Apps for Business and Education, and Analytics currently look set to continue supporting three versions of IE: IE11, IE10 and IE9.
That goes against a Google policy of only supporting two versions of browsers from companies like Microsoft – the current browser and one prior – announced on June 1, 2011, by engineering veep Venkat Panchapakesan. The policy extends to Apple and Mozilla, too.
In June 2011, Google said it would only support "modern browsers" across Google Apps and Gmail – meaning browsers that implement HTML5.
That policy was still on track in late 2012, one year after it was announced.
With IE10 coming in October 2012, Google forewarned the world in September that year it would be stopping support for IE8 – a full month before IE10 shipped, telling the world:
"Internet Explorer 10 launches on 10/26/2012, and as a result, we will discontinue support for Internet Explorer 8 shortly afterwards, on 11/15/2012. After this date users accessing Google Apps services using Internet Explorer 8 will see a message recommending that they upgrade their browser."
The reason, Google said, was because of its policy announced the year before.
"Each time a new version of one of these browsers is released, we begin supporting the update and stop supporting the third-oldest version," Google said.
Now Microsoft has slipped out IE11 with Windows 8.1, but there was no forewarning of support being yanked by Google. Neither is Mountain View saying what its plans are post-IE11 launch.
Following repeated questioning from The Register, they said simply in a statement: "Google does not pre announce these things, but we inform users of changes in good time".
Google could be biding its time to wait for IE11 to stabilise and pick up a serious number of growing users before pulling the plug. IE11 has been failing to render Google Search or work properly with Google+, Play or Music.
Google will want to keep as many Microsoft shops on its prized apps and Gmail as possible: IE9 has just under 10 per cent of the browser market according to Netmarket Share, putting it only just behind Mozilla's Firefox 23 which was released in August.
While IE 8 does have more than double the market share of IE9, it's more of a pain for website developers to support, so choking it off is more convenient.
IE8 introduced Microsoft's dual rendering mode to make websites display properly, without needing too much re-coding by web devs to suit Microsoft's implementation of web standards like HTML. But the dual rendering mode required web developers to insert meta tags into their pages to tell them to render properly in IE and not to default to Microsoft's unique version of supposedly common standards that would break page layouts.
It wasn't until IE9 that Microsoft really made its browsers compatible with web standards, using an updated Trident rendering engine and a JScript engine called Chakra which significantly sped up Javascript processing times in the browser
While Google might have decided it can do without IE8, Microsoft customers are vital to the continued use of its web services like Gmail and Docs.
Google last week announced a new tranche in its browser policy – continued updates of Chrome to work on Microsoft's Windows XP operating system.
Microsoft will stop issuing security fixes for Windows XP after April 8 2014, having ditched support for IE on Windows XP with IE8 Service Pack 3 in 2008.
Google will provide updates for Chrome on Windows XP until at least April 2015 – a year after Microsoft formally cuts the operating system loose. It's a sharp move, given about a third of PCs still run Windows XP – comprising tens of thousands of machines at major businesses such as banks. Current indications are that all of these machines will still be running XP after next April. ®
Sponsored: Becoming a Pragmatic Security Leader