MPs to grill Facebook: You're going to let our teens do WHAT?
Zuck's ad network under fire after change to public sharing controls for youngsters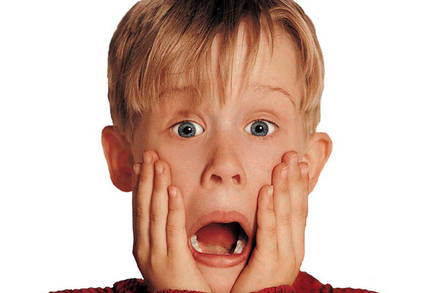 Britain's MPs are set to grill Facebook after the free content ad network confirmed last week it would modify controls on the service to allow teens to share posts and photos with a much larger audience than they had done before.
The move inevitably sparked concerns about the safety of youngsters online, with children's charities and critics arguing that many 13- to 17-year-olds would fail to understand the implications of making posts viewable to anyone with a Facebook account.
For example, it has been claimed that sexual predators could use such information to more readily groom teenagers on the Mark Zuckerberg-run data-pimping site.
Now politicos have waded into the row, with the media, culture and sport committee reportedly summoning Facebook to Parliament to be quizzed about the company's decision to loosen the controls for young people.
Setting aside the obvious point that many people – be they kids or adults – already lie about their age on Facebook, teens who are honest about their birth date can now choose to open up individual posts on their profile to any of the 1.15 billion users that are signed up to the network.
Facebook has defended its latest changes by saying that it has set the default sharing option to just "friends". It had previously allowed a "friends of friends" circle to automatically snoop on kids who were posting on the site.
Zuck's outfit also added that it was simply falling into step with its competitors by allowing youngsters to more easily share individual posts with everyone on Facebook, which will come with warnings about the potential dangers of doing so.
But MPs reacted negatively to the policy switch.
According to a report in the Times [subscription required] on Saturday, culture, media and sport select committee chairman John Whittingdale said he would be asking Facebook to appear before MPs.
"If the charities who are trying to protect children from cyber-bullying are expressing concern, that is something we want Facebook to consider and respond to," he said.
Whittingdale added: "I welcome tightening default settings so people have make a more conscious choice to have their information publicly available, but it does not mean that it's alright to take steps that will arguably lead to greater risks of cyberbullying."
A spokeswoman at the culture, media and sport committee told The Register: "Facebook has been invited but no date [has been] set."
The panel of politicos said in August that it was conducting a new inquiry into online safety.
It came after stories bubbled up in the mainstream press about the perceived threat of adult content being viewed by young people as well as a media firestorm around the spiky and regularly misconstrued phenomenon of trolling. ®